BC - Vernon Vernon Village Green Golf Package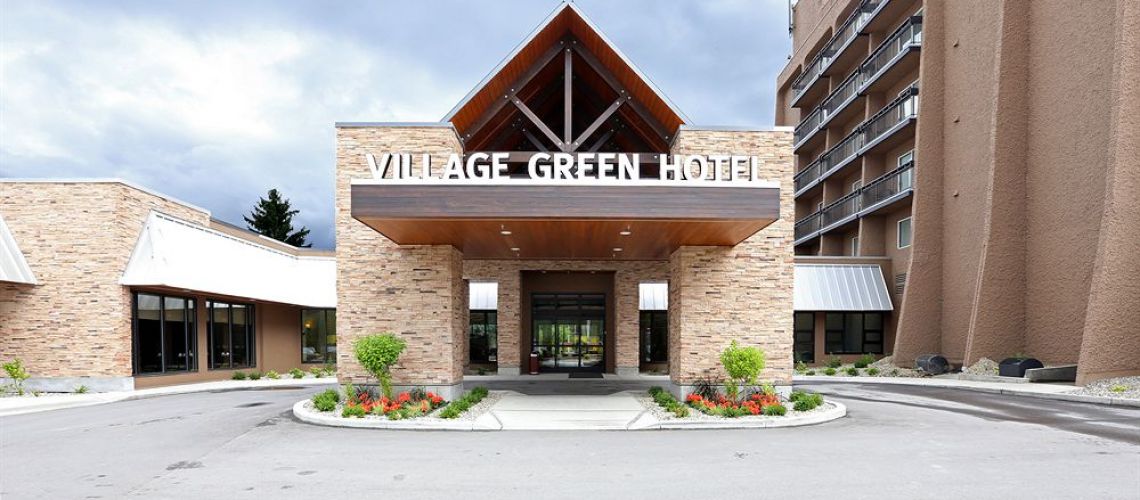 This is a recommended package - you are welcome to book this "as is" or customize to your liking.
Prices vary based on season, day of week, event weekends, and occupancy.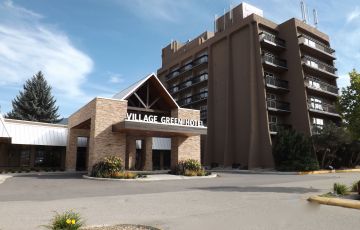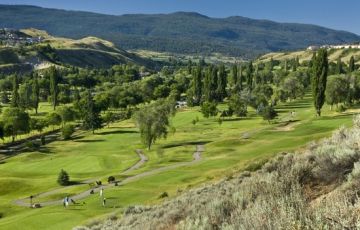 Book and save with this quick 2 night golf stay and play package at the Village Green Hotel in Vernon. It's close to plenty of dining options and shops. You'll also play 2 local favorite courses including Vernon GC and The Rise Golf Club. This is a great package for value and quality. Stay longer and play more golf!
FROM: $325 pp - Valid for play until May 10th - Prices vary by season and day of week
Package highlights:
2 nights accommodation: standard room with 1 or 2 beds / special offer on breakfast - ask at time of booking.
2 rounds of golf per person: Vernon GC, The Rise GC
pre-booked tee times with shared cart
all resort and golf course taxes
(does not include local transportation, meals)
Please note that these are "From" prices and exact pricing may vary based on your actual travel dates / room type available / occupancy. If you have something specific in mind that is not exactly as shown we will customize a package to suit your needs.
We will always quote you a firm price prior to booking and deposits paid. Follow the link displayed for a golf package quote/submission and complete the form details with your specific dates and additional details that will help us with your request.
Space is subject to availability and certain dates and times may not apply due to black out dates. Feel free to call us using our toll free number located at the top of this page. Prices expressed on these pages are "per person" and based on double occupancy unless noted otherwise. BCgolfguide.com Inc. is a registered travel agent in the province of BC, and members of the IATA, ACTA, CPA of BC and IAGTO.
Follow the link displayed for a golf package quote/submission and complete the form details with your specific dates and additional details that will help us with your request.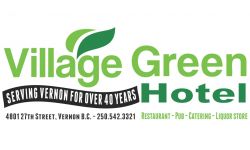 Village Green Hotel
The Village Green Hotel is nestled in the heart of B.C.'s recreational paradise, the North Okanagan. In spring, summer, and autumn, golf at one of the area's many challenging and scenic golf courses, or just relax at one of Vernon's sandy beaches. In the winter enjoy superb skiing at Silver Star Mountain or Big White Resort, both only a short drive from the comfort of our hotel. We are centrally located, close to shopping, dining, and many local tourist attractions. We are only 35 minutes from Kelowna International Airport.

Golfers may enjoy a 50% off breakfast voucher, just ask at the front desk upon check-in. Only valid for groups less than 12- apologies - Hotel policy.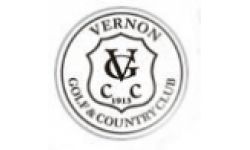 Vernon Golf & Country Club
Vernon Golf and Country Club Overview
A Brief History - The Vernon Golf and Country Club has been an integral part of the City of Vernon for over a century. It was first located in the BX in 1913, then moved to an East Hill location in 1920, only to move in 1922 to its present location. It temporarily moved to another location on the Commonage, but returned a short time later. The course was expanded to 18 holes under the direction of Mr. Ernie Brown from Vancouver and the greens were shaped by Dan Kitsul. The Vernon Golf & Country Club was operated as a company from 1913 to the 1960's, complete with shareholders and a Board of Directors. In the 1960's, under the leadership of Mr. Frank King, the final vestiges of the old structure were done away with and the Club was reformed under the Societies Act which rests the ownership of the assets with the membership of the Vernon Golf Club. The original clubhouse, comprised of a rectangular building around a stone fireplace, was remodeled and added to until it was finally replaced in 1987. (taken from "A Brief History of the Vernon Golf & Country Club" written by Douglas Cole in 1988).
The Course - The championship par 72 Vernon golf course plays longer than the 6597 yards that the scorecard states. Towering lombardi poplars and mature weeping willows have stood guard over the beautiful parkland setting and witnessed many progressive changes over the years. The Okanagan Valley Railroad bisects the "inside five" from the rest of the golf course. The opening hole is a short dogleg par 4 with Vernon creek bordering the right side. The second hole offers a solid test from tee to green; the entire right side is out of bounds and the fairway narrows as Vernon creek encroaches on the left from 150 yards and in. After crossing the tracks to holes 3 through 15 on the high side of the course, the golfer will return to the "inside five" and face one of the strongest finishes in the entire Okanagan. The 460 yard 16th hole brings several challenges including: OB left and right, a strategically placed tree atop the middle of the fairway, and a sidehill approach. Hole 17 is a difficult par 3 with a narrow and sloping green. The finishing hole at the Vernon Golf Club is a slicers dream as a dramatic left to right tee shot is required to find the undulating fairway with Vernon Creek defining OB along the right side. The three tiered green is protected on the right by "Pete's Pond" with bunkers left and long.
The Rise Golf Course
The Fred Couples Signature Course at The Rise Golf Club offers 6,843 yards of the best golf conditions in the Okanagan featuring endless views of the sparkling Okanagan Lake 1,000 feet below. Designed to give you a golf adventure you'll be talking about long after the day is done. If you are coming from Manitoba or Sask. this is one Okanagan Golf Course you will want to play and then brag to your friends back home, along with the numerous photos you are likely to take!

Five tees on each hole and breathtaking views of the Okanagan Valley wilderness; truly a masterpiece in every respect. The Fred Couples Signature Course at The Rise Golf Club was designed to give golfers an adventure they'll be talking about long after the day is done. The Golf Club at The Rise, a course unlike any other in Canada, never mind here in this valley of world-class tracks. Straddling a peninsula nearly 1,000 feet above two arms of Okanagan Lake, The Rise Golf Club offers rare, spectacular views as well as fast greens, five tees and our very own 'Amen Corner.'

The semi-private course so many have come to tame is the result of a partnership between Gene Bates, an award-winning golf architect, and tour veteran Fred 'Boom Boom' Couples, one of the sport's most popular players. When they first set upon these 250 acres on the western tip of Vernon, they had two goals: Create a golf course that's challenging but fair for all, and carve 18 holes alongside the sage and the forest so that the these fairways play as if they've always been here, just like this.

The front nine rests on a plateau of desert and sage with many of the appeals of a links course. It's home to our signature hole, Number Six, a 415-yard par 4 that demands accuracy off the tee followed by a second shot over a lake and on to an island green. The Rise Golf Club has its very own 'Amen Corner,' nicknamed after the legendary trio of grueling holes at Augusta National in Georgia.

The back nine is carved around a mountain of Douglas Fir with elevation changes and a taste of coastal golf in BC. The Rise Golf Club toughest hole would have to be #11, a long, uphill par 4 that challenges even the most practiced golfers with a multi-tiered fairway. Fortunately, you've always got five tees to choose from, and the course stretches itself out across these highlands so you won't see other players. You're on your own to enjoy the serenity of our breathtaking views and rugged wilderness.

Enjoy your meal indoors or on the sprawling deck perched nearly 1,000 feet above Okanagan Lake for a rare slice of heaven. And you don't have to be a member or a golfer to enjoy Freddy's Patio. Joins us for breakfast, lunch, dinner or any time in between for great views and great food. You will know why the locals enjoy the Rise Golf Club for more than the golf.
---
Get Directions
---
Finalize Your Package Details