Legends Resorts Myrtle Beach 3 night golf vacation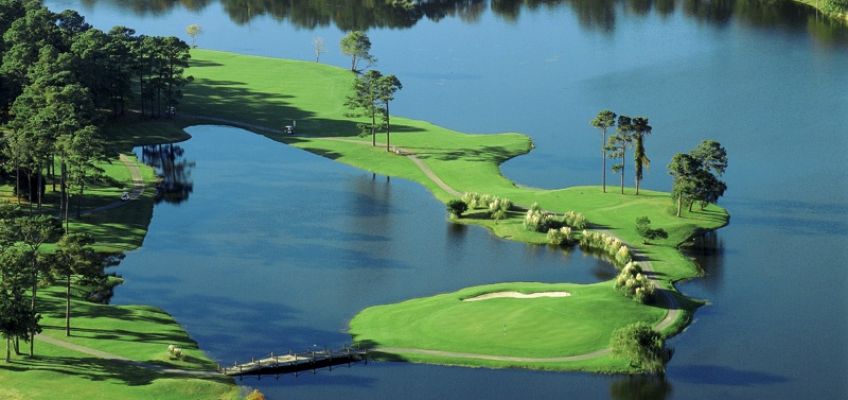 Priced From: $429.00
Valid to: December 31, 2018
* Prices shown include all taxes, per person, double occupancy unless noted otherwise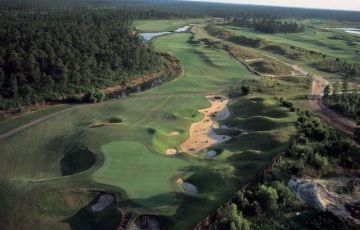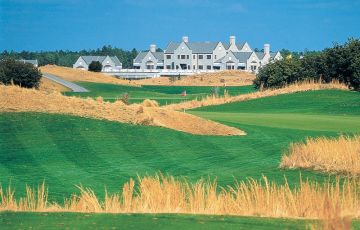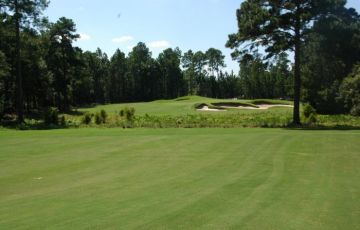 Stay for 3 nights and at Legends Resorts in Myrtle Beach. This popular resort features 2 and 3 bedroom fully furnished villas with kitchens, patios and a variety of bedding options. You'll enjoy 3 championship golf courses right on-site (Moorland, Parkland and Heathland) that offer a challenge for any level of player. You'll also receive complimentary breakfast, lunch and 2 drinks with each round played!

**note currency** FROM: $429.00USD (low season) to $619.00USD (high season) - quad occupancy
Includes:
3 nights accommodation - 2 bedroom units with 4 beds
daily breakfast and lunch
4 rounds of golf per person: choice of Heathland, Moorland, Parkland, Oyster Bay, Heritage*
pre-booked tee times with shared cart
all resort and golf course taxes
(does not include meals unless stated, local transportation)
*one round must be played in the afternoon

Please note that these are "From" prices and exact pricing may vary based on your actual travel dates / room type available / occupancy. If you have something specific in mind that is not exactly as shown we will customize a package to suit your needs. Off season and Peak Season varies from region to region and with our golf course and hotel partners. Pricing provided is a general guide to assist you in planning your next golf vacation.

We will always quote you a firm price prior to booking and deposits paid. Follow the link displayed for a golf package quote/submission and complete the form details with your specific dates and additional details that will help us with your request.

Space is subject to availability and certain dates and times may not apply due to black out dates. Feel free to call us using our toll free number located at the top of this page. Prices expressed on these pages are "per person" and based on double occupancy unless noted otherwise.

BCgolfguide.com Inc. is a registered travel agent in the province of BC, and members of the IATA, ACTA, CPA of BC and IAGTO.

Follow the link displayed for a golf package quote/submission and complete the form details with your specific dates and additional details that will help us with your request.

Legends Resorts
Legends Resort offers five of the best golf courses available in the Myrtle Beach area and the state of South Carolina. Centrally located just off Highway 501 in Myrtle Beach, Heathland, Moorland and Parkland courses are nestled within the Scottish-inspired resort. While the two resort courses; Oyster Bay and Heritage are a short drive off-site. Enjoy the resort pub for lively evenings and great food as well as the large clubhouse, practice facility and more. The 2 and 3 bedroom villas offer a variety of bedding options, full kitchens and patios. Only minutes from the airport, dining and shops.

Legends Resorts - Moorland GC
Considered one of the greatest challenges on the East Coast - a par 72 triumph - Moorland was designed by noted golf architect P. B. Dye and opened for play in 1990. Large expanses of natural growth, sand, water and waste areas combine with extraordinary undulations and bulkheads to present a course reminiscent of the PGA West Stadium Course. This controversial course is definitely a "target" golf course. Created in the Dye tradition, Moorland will cause golfers to rise to incredible heights on the sculpted terrain, sink to considerable depths in the bunkers, and constantly use every ounce of skill and luck in their possession. Moorland indeed earned its designation as one of the "Top 10 New Courses of 1990," by Golf Digest. Play the 245 yard par-4 16th and see for yourself why the large bunker guarding the green is so appropriately named "Hell's Half Acre."
Legends Resorts - Heathland GC
The par 71 Heathland Course, designed by Tom Doak, is a return to the grand "Old Country" traditions of the game. It has been distinctly molded in the image of the British Isles links courses, with holes reminiscent of familiar links like St. Andrews, and lesser known gems like Lahinch and Cruden Bay. Most of the holes are without high vegetation, providing a visual presentation like no other course in the area. The challenge and difficulty of this course comes primarily from the unobstructed breeze that wafts constantly over the course, and the strategically placed bunkers and lush, deep rough that closely border all fairways. Many of the greenside bunkers are deep and require creative shots to make an escape. Rated one of the "Top 10 New Resort Courses in the World" by GOLF Magazine in 1990, Heathland's design allows players of all ability levels to "step back in time."

Legends Resorts - Parkland GC
Taking its place alongside the award-winning Heathland and Moorland courses, Parkland is quickly establishing itself as the most exciting new course in Myrtle Beach. Offering distinct contrasts to the first two Legends courses, Parkland demonstrates the diversity and beauty of the natural terrain with contoured, tree-lined fairways, vast natural areas, deep-faced bunkers and massive, multi-level greens. Opened for play in October 1992, Parkland is modeled after the style of architects Alister MacKenzie, (Augusta National) and George Thomas (Riviera Country Club). Playing the unforgettably challenging fairway and green-side bunkering requires a deft touch off the tee and on the approach. From tee to green, strategy will be the order of the day on this stunning, par-72 playing field.
Legends Resorts - Oyster Bay GC
Voted the 1983 Golf Digest "Resort Course of the Year," and ranked by the same publication among the top 50 public courses in the country in 1990, Oyster Bay Golf Links is a rare, harmonious blend of the penal, heroic and strategic philosophies of golf course architecture. Architect Dan Maples and developer Larry Young created a course where variety and innovation are the name of the game. Consider severe marsh-oriented holes, two island green par threes, strategic (and stunningly beautiful) fresh water lakes, long holes, short holes...the consummate combination of shot making requirements. The par-70 course plays to just under 6,700 yards, but cavernous bunkers, wickedly undulating greens and lengthy par 4's make Oyster Bay a test of one's mettle.

Legends Resorts - Heritage Club
Heritage Plantation is a tribute to the rice culture that revered the land centuries ago. Over 600 acres of giant magnolias, 300-year-old oaks, fresh water lakes and marshes have been transformed into a golfing community to rival the finest in the world. Built on the site of the True Blue and Midway Plantations, Heritage reflects a history of gracious, tasteful living. A magnificent avenue of oaks leads to the Southern Colonial clubhouse overlooking the Waccamaw River. Ranked among the "50 Best Public Courses in America" by Golf Digest, the Par 71 Heritage Club, a Dan Maples design, follows the natural contours of the land, stretching out beside long abandoned and historic rice fields. Heritage features spacious, rolling fairways and large, undulating greens, surrounded by lush stands of crepe myrtle, camellias and azaleas. Heavily landscaped areas of wildflowers and flowering shrubs will maintain the beauty of this historical setting for generations to come.
Get Directions
---