Updated March 8th - 2022

COVID-19 is now a known risk. Your personal health and well-being should be of paramount importance.
It is the sole responsibility of each traveler to acquaint himself or herself with all vaccination requirements well in advance of your golf trip coordinated by BCgolfguide.com. This includes airports, car rental companies, hotels, restaurants and golf courses in the region you are traveling to. Failure to do so does not entitle any traveler to refund consideration.
Historical Notes...Autumn 2021: When the travel restrictions imposed by various levels of government during the Covid-19 pandemic impacted travel dates for BCgolfguide clients, we worked as quickly as possible to re-book groups to alternate travel dates. For groups able to re-book and travel, BCgolfguide advocated on our client's behalf with industry partners to adjust golf and accommodation requirements without significant financial impact. Price increases from shoulder season package to peak season packages were nominal.
Refunds were provided when golf trips could not be re-booked.
The "Group Organizer" received a refund, less $250 (in most cases), which has become a travel credit valid for a period of 24 months from the final day of the original golf trip. Others in the group received a refund equal to 97% of the amount they paid. The amount not refunded (3%) was not retained by BCgolfguide. This is a credit card transaction fee that we do not recover. The refunds were processed within a 14-day period once it was determined the group would not be able to fulfill its golf trip package.
The "travel credit" held in the group organizer's name, generally equal to the amount of the group organizer's original deposit, is to be used for a similar package in value (within reason) when re-booking within the 24-month time frame. For example, the $250 cannot be used for two rounds of golf only.
Over the past few weeks, the team at BCgolfguide has reached out with gentle reminders to group organizers who have a travel credit on file. We are not asking groups to complete travel prior to the expiration of their respective 24-month period. However, we are encouraging everyone to try and have arrangements dialed in as soon as is practical. Many clients have already confirmed new travel dates for their groups!
We are pleased so many of our clients have been receptive to working with us and our golf industry travel partners during these challenging times. Thank you to everyone for your cooperation and understanding!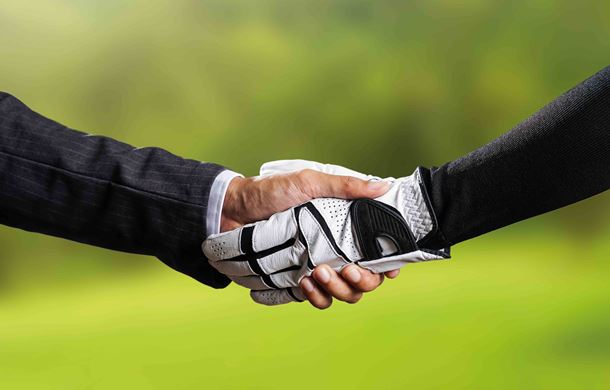 BCgolfguide Travel Packages - Bookings for 2022

Our Approach & Expectations: Adapting to the new COVID-19 reality

BCgolfguide.com will adhere to the rules and regulations set forth by Provincial Health Officers (PHO). As the situation remains fluid across Canada, we will monitor announcements and operate accordingly.
Standard Policy - For Travel in British Columbia & Canadian Regions
Playing golf during the pandemic was recognized as a safe outdoor activity with safety protocols in place. If you are considering a golf trip during 2022, BCgolfguide.com encourages you to research and understand current protocols prior to your visit.
If a travel ban (NOT a "travel advisory") impacts your travel dates, we will work with your group first to re-book your golf trip. If we cannot make this work, refunds may be provided, less any non-refundable deposits charged by BCgolfguide.com or our travel partners. These specific non-refundable deposit amounts will remain valid as a credit for use with BCgolfguide.com for two (2) years from the original planned arrival date. Credit card fees, as outlined below in the "Payments" section of our Terms and Conditions, will not be refunded.
Our BCgolfguide.com COVID-19 travel policy suggests that if you are able to safely travel by (plane, ferry, automobile), can safely stay in a hotel, and the golf courses are open for play, the expectation is that your group fulfills its trip as originally planned. Everyone is expected to practice safety, be respectful, and follow the rules and guidelines set out by our travel partners.
If you feel the unknowns associated with the COVID-19 pandemic in the future create discomfort or apprehensiveness at your end, perhaps it's best you do not plan a golf trip at this time.
If you test positive for COVID-19 prior to your trip and it impacts on fulfilling your trip, we will ask for your test results. Upon review, we will refund you portions of your package price where we can. These instances will require a case-by-case review by BCgolfguide.com, to assess all variables. A couple of examples would be the re-scheduling of a trip or adjusting costs if the group size reduces, among other considerations.
Clients should not share golf trip accommodation with people outside of their core bubble if it contravenes a Public Health Order. These orders may have no termination date and may be in effect until the Provincial Health Officer updates or adjusts parameters.

Golf Vacation Package Quotations

A "quote" or "quotation" is not a confirmed booking. It provides you with itinerary and pricing details to share with your group. Often times, an itinerary is revised once or twice before the Group Organizer commits to booking the accommodation and tee times.
Our Featured Packages in all regions are available to you exactly as they are presented, or you can use them as a guideline to create your own plans. BCgolfguide.com will gladly customize a quote for you and your group. If there is something specific your group would like to include, please don't hesitate to ask us.
We will quote based on your specific needs and requests, but based on our years of experience, your best value is based on "double occupancy" - two people sharing one room.
Reservations - Booking Your Trip
We require a valid credit card to proceed with booking your accommodation and tee times. With your approval, we will process a minimum deposit of $250, or up to 20% of your total trip value. The amount will be confirmed with you prior to processing. This becomes a non-refundable deposit by the Group Organizer and guests depending on who provided the original deposits. In rare cases, we may be required to collect additional deposits for our hotel, condo, golf course and shuttle partners.
Payments for your Golf Vacation Package
Your personal itinerary page will include a record of your deposit, final payment amounts for each player, along with payment due dates. All payments are generally due 30 to 45 days prior to your arrival date and are based on the size of your group. If you are booking within 30 days of arrival date, your full package price is due in full at time of booking.
The group organizer is liable for required payments when others in the group fail to pay. Simply contact us if these guests do not plan on attending. Also, be aware that with an odd number of travelers and hotel room needs, extra costs maybe be incurred in addition to the original package price. Please ensure your group is aware of these commitments.
Your confirmed travel itinerary will outline your group's payment due dates, total amounts due and any group specific cancellation requirements.
Important Note: To enable easy, online payments, PayPal is our official credit card payment provider. When a refund is processed, PayPal will refund the total amount paid, less 3% to 4%. These "credit card processing fees" are not recovered or retained by BCgolfguide.com.
Cancellations & Change Fees (Canadian Golf Travel)
Cancelling outside of 30 days:
Your original deposit will be retained and used as a full credit to be used within 24 months of your previously planned arrival date. Some of our partners (hotels / condos / shuttle) may have collected deposits from us and you risk this portion as being "lost". However, we will work with you to try and turn these amounts into future credit as well. This will be undertaken on a case-by-case basis.
Cancelling inside 30 days and prior to fourteen (14) days of your arrival date:
A refund is 80% of your package price.
Note that this assumes there are no additional hotel or golf course cancellation penalties that may apply. In some cases, our partner hotels and courses require deposits from us outside 30 days of arrival - typically for booking larger groups.
Change Fees (adjustments to confirmed itineraries)
14 - 30 days before arrival date: $25 per player
Cancelling inside 14 days of your arrival date:
No refunds available. However, we will work with each group on a case-by-case basis. Also, please be aware that when the group numbers reduce, costs that have been averaged equally over the original number of travelers will have to be adjusted accordingly. We require the group organizer to cover this short fall and arrange to be reimbursed directly from others in the group. This can be discussed with your group and handled amongst yourselves.
Change Fees (adjustments to confirmed itineraries)
Inside 14 days: $35 per player - assuming the changes can be completed - no guarantee.

Cancellations (USA / International Golf Travel)
These terms will be updated upon borders reopening and new policies are set with our travel partners.
Golf Vacation Package - Travel Vouchers

Golf travel vouchers for your group will be issued by BCgolfguide.com 10-to-14 days prior to your arrival date, as long as full payments have been received. The final information package is sent as a ".pdf file" which serves as your complete itinerary. A hard copy of each travel voucher must be presented at each golf course and hotel. Images on personal electronic devices are NOT accepted by hotels, golf courses or shuttle service providers.
Hotel photos and text descriptions on our website(s) are used for general descriptive purposes and may not always reflect the exact room(s) you have booked. Generally, rooms are standard with one queen or two double beds. Upgraded rooms or suites are noted on your hotel vouchers.
Every attempt is made to keep your group separate from other golfers. In the event the course is busy, your twosome or threesome may have other players join your group. This is ultimately a tee sheet management decision made by the respective golf courses and it is 100% their call. BCgolfguide.com supports these decisions when made by our golf course partners.
If your package exceeds four (4) golfers, consecutive tee-times are booked.
Always assume all hotels are 100% non-smoking unless we specifically note in your itinerary otherwise. Smoking in your room will result in cleaning fees of $200 or more per room per incident. BCgolfguide.com supports these decisions when enforced by our hotel partners.
All incidental costs during your trip such as parking, ferries, road tolls, extra room charges (movies, mini-bar, etc) and gratuities are not included in your package unless noted on your golf or hotel vouchers.
If you require assistance while on your trip, please call us during business hours, toll-free at 1-877-223-7226. If your call is not answered immediately, please leave a detailed voice message. We will respond to your needs as soon as possible.
Additional Details: Insurance
BCgolfguide.com does not supply Cancellation Insurance. It is recommended, but not mandatory. Trip cancellation, medical/hospital, baggage and sporting coverage are available for your vacation by your credit card provider or a third-party source. This is entirely the responsibility of each individual to coordinate on his/her own.
Additional Details: Dress Codes
Specific rules and regulations are in effect at all courses. No jeans, tee shirts, tank tops or inappropriate attire, no metal spikes and appropriate golf attire for ladies. **Do not bring your own alcohol on to the courses.**
Additional Details: Changes During Your Trip
Once you have arrived changes to your package are not permitted. All "no-show" reservations for golf and hotel will be subject to zero refunds.

Unused Portion of your Golf Vacation Package

BCgolfguide.com Inc. (CPA of BC 40424) and our golf and accommodation partners will not be responsible for any unused portion of your package. Refunds will not be issued for unused hotel rooms, tee times or any other services due to flight delays, schedule changes, weather conditions or other circumstance beyond our control. In the event of a course closure due to extreme weather, it is up to each individual golf club to make alternative arrangements such as issuing rain checks direct to the golfer(s) and/or refunds (partial) back to BCgolfguide.com.com Inc.
Inclement Weather and Rain Checks
At BCgolfguide, we always say, "hope for the best, but be prepared for the the worst!"
The golf shop has sole discretion to allow or disallow play, or to limit power cart usage on a given day. If the weather allows for play and other golfers are golfing, the expectation is that your group is expected to play. Please ensure you are prepared for all eventualities.

In the event of extreme weather and courses will not allow players to access the course, partial refunds on your trip will be returned as one payment to the group organizer approximately two weeks after your trip. Rain checks are issued by the courses when unable to complete your round(s).

Deportment & Behaviour (All Clients & Groups; Stags / Stagettes / Bachelor Parties)

As a client of BCgolfguide.com Inc. and our affiliate tourism partnerships, we firmly expect proper, adult behavior while on site at the golf courses and accommodations booked within your golf package. Our partner facilities are owned and operated by well-trained, capable and conscientious personnel. They have sole discretion to dismiss anyone who engages in what they consider to be unruly behavior, conduct unbecoming of a guest, or anybody who acts in a manner inconsistent with local or federal laws, statutes or ordinances.
Note that we fully support the decisions made by our hotel and golf course partners. Also, please note that facilities in all regions generally work together as tourism industry partners and details of any unfortunate incidents are frequently shared with other hotels and golf courses. This could impact your future access to facilities. Should an incident occur involving eviction from a hotel or unfinished rounds of golf, no refunds will be issued.
To comment on past behavior of stags and bachelor parties and all groups. The groups tend to be red flag at courses and hotels and have a zero tolerance for misbehavior. A few stag groups were a real problem in 2021. (Dress-up gag outfits at the courses, puking in rooms, non hotel guests in rooms, music at midnight and beyond) We almost lost hotel privileges. Be advised to talk to your crew about this as courses and hotels will not hesitate to eject a group. They were busy last year and will be again. We just have to be the messenger as our partners request it.

Liability
BCgolfguide.com.com, accommodation partners and golf courses, shall not be liable for injury, damage, losses, accident or expense to persons or property due to acts or default of any company or person providing services for a package. BCgolfguide.com.com Inc. accepts no responsibility for the actions of the suppliers or travelers listed in this package.
Traveling with Pets
Each member of the BCgolfguide team is a pet-owner - we understand considerations made for pets.
We may be able to book "pet friendly rooms", but any fees pertaining to your pet accompanying you will not be included in your package price. These fees are to be paid by the client at the hotel upon arrival.
In the event your pet is left unattended and you are called off the golf course to deal with any situation associated with your pet, there will be no refunds or credits provided to your group for any portion of unused golf.
Also, please do not expect golf courses to allow your pet at their facility.
These are risks and consequences that are specific to your choice to bring your pet with you. Your acknowledgement, understanding and acceptance is implied at the time you choose to book your golf package.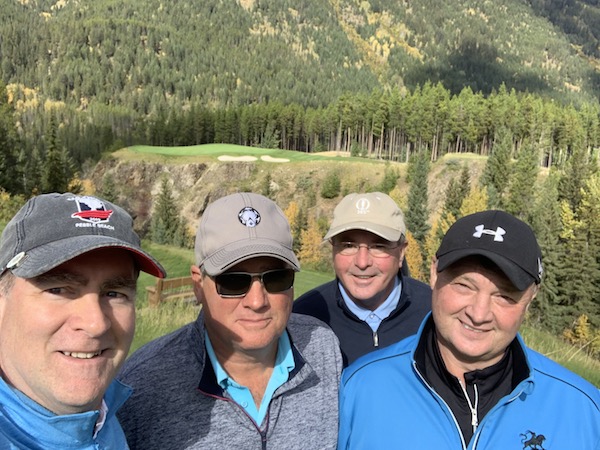 Travel to the USA & Overseas
Deposits and packages may be quoted in U.S. or currency of the country of trip origin (and clearly noted) a minimum of 20% non-refundable deposit (or more in some destinations) is due upon booking and itinerary completion with final payment due minimum 60 days (or more depending on destination and partners) from the arrival date. Similar terms and conditions as above but with exception of payment due dates, and cancellation details as noted below.

If your arrival date is inside 60 days, full payment on the trip is payable at time of booking.

Cancellations done inside 60 days of arrival - refunds on the original amount less 20%. Our partner hotels and courses may be subject to additional cancellation fees that will be deducted from your org payment(s).

Exchange rates at time of payment may affect your final amount owing from originally quoted prices. For instance we typically quote US packages in US funds, mainland Europe trips in Euros, Scotland trips in Pound Sterling etc. Exchange rates will also affect partial refunds back to our clients due to exchange rate fluctuations to your disfavor.