Effective Sept 1st, 2021

Historical Note: On March 24, 2020 we revised our Terms & Conditions for groups that traveled with us in 2020. Due to Covid-19, all players will or did receive full refunds with exception of the group leader. The group leader received a refund as well, less $250 (in most cases), which has become a travel credit valid for up to 24 months. The refunds were processed within two weeks after each group's planned arrival dates.
... Read More

Travel credits are to be used for a similar package in value (within reason) when re-booking. For example, the $250 cannot be used for two rounds of golf only. We also advocated for groups that chose to change travel dates and we were able to negotiate rates for rooms and golf that minimized financial impact for our clients.

Thank you to everyone for your cooperation and understanding!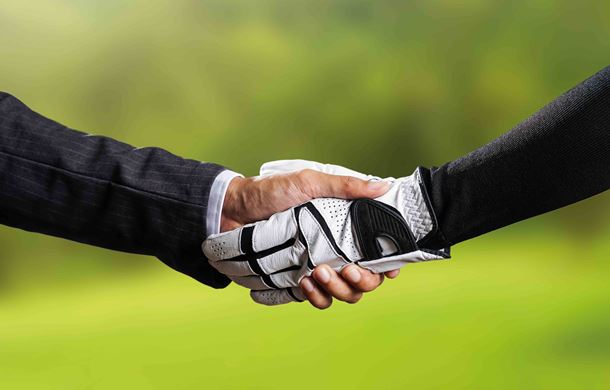 BC Golf Travel - Bookings for 2021

Our Expectations at BCgolfguide - Adapting to the new COVID-19 reality


BCgolfguide will adhere to the rules and regulations set forth by the Provincial Health Officer (PHO). As the situation remains fluid across Canada, we will monitor announcements and operate accordingly.


Standard Policy - For Travel in British Columbia Regions

Playing golf during the pandemic was recognized as a safe outdoor activity with safety protocols in place. If you are considering a golf trip during 2021, BCgolfguide encourage you to research and understand current protocols prior to your visit.

COVID-19 is now a known condition and your health is of paramount importance.


If a travel ban (NOT travel advisory) is put in place prior to your trip arrival date, we will work with your group. Refunds may be provided, less any non-refundable deposits charged by BCgolfguide or our travel partners. These specific non-refundable deposit amounts will remain valid as a credit for use with BCgolfguide for two (2) years from the original planned arrival date. Credit card fees, as outlined below in the "Payments" section of our Terms and Conditions, will not be refunded.

Our COVID -19 travel policy suggests that if you are able to safely travel by (plane, ferry, automobile), can safely stay in a hotel, and the golf courses are open for play, the expectation is that your group fulfills its trip as originally planned. Everyone is expected to practice safety, be respectful, and follow the rules and guidelines set out by our travel partners.

If you feel the unknowns associated with the COVID-19 pandemic in the future create discomfort or apprehensiveness at your end, perhaps it's best you do not plan a golf trip at this time.

If you test positive for COVID-19 prior to your trip and it impacts on fulfilling your trip, we will ask for your test results. Upon review, we will refund you portions of your package price where we can. These instances will require a case-by-case review by BCgolfguide, to assess all variables. A couple of examples would be the re-scheduling of a trip or adjusting costs if the group size reduces, among other considerations.


No social gatherings of any size with anyone outside your household or core bubble. This means that our clients' should not be sharing vacation accommodation with people outside of their core bubble. Otherwise, they will be in contravention of the Public Health Order. This order has no termination date and is in effect until the Provincial Health Officer updates it.


BC's Response to COVID-19 - external link



Golf Vacation Package Quotations


Our Featured Packages are available to you exactly as they are presented, or you can use them as a guideline. BCgolfguide will gladly customize a quote for you and your group. If there is something specific you would like to include, please don't hesitate to ask us.

Reservations – Booking Your Trip

We require a valid credit card to proceed with booking your accommodation and tee times. We will process a minimum deposit of $250 and up to 20% of your total trip value. This becomes a non-refundable deposit by the Group Leader and guests depending on whom made the original deposits. We may be required to collect additional deposits that are for our hotel / condo / golf course and shuttle partners.

Payments for your Golf Vacation Package


Your personal itinerary page will include a record of your deposit, final payment amounts for each player, along with payment due dates. Player payments are generally due 30 to 45 days prior to your arrival date and are based on the size of your group. If you are booking within 30 days of arrival date, your full package price is due in full at time of booking.

The group organizer is liable for required payments when others in the group fail to pay. Simply contact us if these guests do not plan on attending. Also, be aware that with an odd number of travelers and hotel room needs, extra costs maybe be incurred in addition to the original package price. Please ensure your group is aware of these commitments.

Your confirmed travel itinerary will outline your group's payment due dates, amounts due and any group specific cancellation requirements.

Important Note:

To enable easy, online payments, PayPal is our official credit card payment provider. Currently, when a refund is processed, PayPal will refund the total amount, which includes its "credit card processing fees". PayPal has changed their policy and any amounts refunded to our customers will be adjusted to provide for PayPal's 3% credit card processing fees penalty.

To clarify, if a refund is processed, PayPal will retain 3%.





Cancellations (Canadian Golf Travel)

Cancelling outside of 30 days:

Your original deposit will be retained and used as a full credit to be used within 24 months of your previously planned arrival date. Some of our partners ( hotels / condos / shuttle ) that may have collected deposits from us. You may risk this portion as being "lost" but we will work with you to turn these amounts into future credit as well. This will be on a case by case basis.

Cancelling inside 30 days and prior to eight (8) days of your arrival date:

A refund is 80% of your package price, (assuming there are no other hotel(s) / golf course(s) cancellation penalties that may apply. In some cases our partner deposits and cancellations are outside as well as inside 30 days of arrival (typically groups).

Cancelling within seven (7) days of arrival:

No refunds available, however, we will work with each group on a case-by-case basis. Also, please be aware that when the group numbers reduce, costs that have been averaged equally over the original number of travelers will be adjusted accordingly. We require the group organizer to cover this short fall and arrange to be reimbursed directly from others in the group.


Please be aware that if you cancel, and you are room sharing with others, costs per person will change. You may have to forfeit a % of your package fees such that others do not incur extra charges. This can be discussed with your group on how to handle this.

Cancellations (USA / International Golf Travel)

These terms will be updated upon borders reopening and new policies are set with our travel partners.

Golf Vacation Package - Groups Notes & Vouchers


If you require assistance while on your trip, please call either toll-free at 1-877-223-7226. If your call is not answered immediately, please leave a detailed voice message, we will respond to your needs as soon as possible.

If your package exceeds four (4) golfers, consecutive tee-times are booked. Golf vouchers will be issued upon receipt of full payment and sent via email in a final pdf itinerary 10-14 days prior to arrival date.

Please ensure you have printed the vouchers before you leave and note that vouchers for golf start from the bottom of the page (Day 1) and move upward for consecutive days. Hard copies of your vouchers must be presented at each golf course and hotel. Images on personal electronic devices are not acceptable.

Hotel photos and text descriptions on our website(s) and in an itinerary .pdf file are for general descriptive purposes and may not reflect the exact room(s) you have booked. Generally, rooms are standard with one queen or two double beds with upgraded rooms noted on your hotel vouchers.

Every attempt is made to keep your group separate from other golfers. In the event the course is busy your twosome or threesome may have other players join your group. This is ultimately a tee sheet management decision made by the respective golf courses and 100% their call.

Always assume all hotels are 100% non-smoking unless we specifically note in your itinerary otherwise. Smoking in your room will result in cleaning fees of $200 or more per room per incident.

All incidental costs during your trip such as parking, ferries, road tolls, extra room charges (movies, mini-bar etc) and gratuities are not included in your package unless noted on your golf or hotel vouchers.

Additional Details: Insurance


Cancellation insurance is recommended but not mandatory. Trip cancellation, medical/hospital, baggage and sporting coverage are available for your vacation by your credit card provider or a third-party source. This is your responsibility to have coverage. By not taking insurance, you are fully liable for any and all penalties imposed as stated under our Terms and Conditions Policy.

Additional Details: Dress Codes


Specific rules and regulations are in effect at all courses. No jeans, tee shirts, tank tops or inappropriate attire, no metal spikes and appropriate golf attire for ladies. **Do not bring your own alcohol onto the courses.**

Additional Details: Changes


Once you have arrived changes to your package are not permitted. All "no-show" reservations for golf and hotel will be subject to zero refunds.

Unused Portion of your Golf Vacation Package


BCgolfguide.com Inc. (CPA of BC 40424) and our golf and accommodation partners will not be responsible for any unused portion of your package. Refunds will not be issued for unused hotel rooms, tee times or any other services due to flight delays, schedule changes, weather conditions or other circumstance beyond our control. In the event of a course closure due to extreme weather, it is up to each individual golf club to make alternative arrangements such as issuing rain checks direct to the golfer(s) and/or refunds (partial) back to BCgolfguide.com Inc.

Inclement Weather and Rain Checks


The golf shop has sole discretion to allow or disallow play, or to limit power cart usage on a given day. If the weather allows for play and other golfers are golfing, the expectation is that your group is expected to play. Please ensure you are prepared for all eventualities.

In the event of extreme weather and courses will not allow players to access the course, partial refunds on your trip will be returned as one payment to the group organizer approximately two weeks after your trip. Rain checks are issued by the courses when unable to complete your round(s).

Deportment & Behaviour


As a client of BC Golf Guide.com Inc., we firmly expect proper, adult behavior while engaging in the golf courses and accommodations booked within your golf package. Our partner suppliers have the right to dismiss anyone who engages in unruly behavior or conduct unbecoming of a guest or who acts in a manner inconsistent with local or federal laws, statutes or ordinances. If such occurs, no refunds will be issued.

Liability


BCgolfguide.com and accommodation partners shall not be liable for injury, damage, losses, accident or expense to persons or property due to acts or default of any company or person providing services for a package. BCgolfguide.com Inc. accepts no responsibility for the actions of the suppliers or golfers listed in this package.

Traveling with Pets


Many of our clients travel with pets and it is typically hotel / condo policy that pets are not left unattended. In the event they are left unattended, and you are called off the course there will be no refunds for unused golf. Please do not expect golf courses to allow your pet at their facility. These are risks pet owners must accept on golf packages.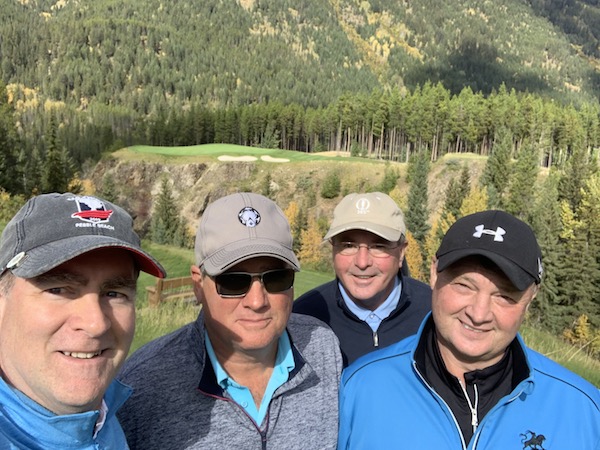 General travel guidelines issued by the Province of British Columbia
British Columbians who wish to travel within BC are advised to plan ahead. The provincial health officer has provided travel guidelines for everyone travelling to and within BC;
Pre-trip planning and research on available resources at arriving destination.
Respecting any local travel advisories to isolated and remote communities.
Practicing safe physical distancing of two metres at all times.
Spending time in small groups (preferably just family members) and open spaces.
Practicing good hygiene, including frequent handwashing and cleaning.
To travelling for anyone who is sick, and if symptoms develop while travelling – self isolate immediately and contact 811 for guidance and testing.
Link to regularly updated information: B.C.'s response to COVID-19 - External LinkGolf Course Protocols

The majority of BC's public golf courses were open for play through the 2020 golf season. Many are closed for winter, but some year-round golf opportunities are available.

British Columbia golf courses that have chosen to open have to comply with the requirements of the provincial health officer and WorkSafeBC. Golfers are required to adhere to the following expectations;
Maintaining physical distancing is key upon arrival and departure at British Columbia golf courses, and relatively easy to observe once on the golf course itself.
To minimize congestion around the Clubhouses, please arrive no earlier than 15 minutes before your tee time, or 30 minutes if you would like to use the practice facilities.
Current protocols permit members of the same household or social circle to share power carts, which are sanitized between use. Some golf carts have dividers installed between the driver and passenger set for additional safety and sharing possibilities.
A number of protocols have been implemented to reduce the number of touch points for players on the golf course, including pre-payment of rounds or use of debit/credit cards, cup inserts so balls can be easily removed without having to touch the flag, the removal of rakes, and regular sanitization of common areas including frequent cleaning of washroom facilities.
Many golf courses are not yet permitting walk-on players, booking a tee time in advance is strongly recommended.
Golf clubhouses are operating at 50% capacity, so reservations are recommended, and most golf courses have take-out or grab-and-go food and beverage options available on the course.
The availability of rental clubs at individual golf courses varies, please plan to bring your own golf clubs or inquire before booking.
Each golf course will have its own policies in place, kindly familiarize yourself with their protocols prior to arrival and we ask for your understanding as we are all in this together and doing our best to ensure the health and safety of our staff, our communities and our golfing guests.

Accommodation: Hotel & Motel Protocols

In accordance with the Provincial Health Authority, the BC Hotel Association has created a set of Tourism and Hospitality Guidelines for Accommodations operating during the pandemic;
Hotels have implemented reduced occupancy levels to enhance the safety of staff and guests.
Guests are not required to be from the same household to share a room but need to wear a mask in public places.
Please note physical distancing measures in place while checking in, taking the elevator, etc.
Common areas such as pools, hot tubs, saunas, restaurants and other amenities will only be opened under the supervision of the Provincial Health Authority, and as such may not be offered currently at the hotel you are considering – check with our golf vacation specialists if you require certain amenities during your stay. Some amenities may require a reservation in order to ensure maximum capacities are not exceeded. Once vacated, rooms will remain empty for three hours before housekeeping enters. Staff will wear standard Personal Protective Equipment and the room will be fully disinfected and sanitized. Room service deliveries will be left outside the room, and daily housekeeping will not be provided. Guests can request that clean linen be delivered to their door upon request.


Restaurants & Dining Protocols

As of October 9, 2020, additional safety measures have been required for BC restaurants. Restaurants are permitted once to offer dine-in service provided that they meet the provincially-mandated criteria for distancing and sanitizing.
These measures include limited groups to six people or less and ensuring each group seated is at least 6 feet apart.
Barriers may have been added between booths, tables and services areas. Mandatory mask wearing may apply.
Liquor sales for on-site consumption end at 10:00 pm.
Restaurants are operating at a reduced maximum occupancy of 50% of their regular capacity – reservations are strongly recommended as a result of these measures.
Other Activities
Wine, cidery, and brewery tours are available with reduced capacity and reservations are recommended.
Select Spa facilities are open or opening soon. Operating hours may vary.
Museums, gardens and art galleries reopened beginning June 15th.
Parks, beaches, and trails are open – be aware that some washroom facilities are still closed and familiarize yourself with the current guidelines.
Whale watching tours are operating at limited capacity, booking in advance is recommended.
Nightclubs in BC closed until further notice. It is likely that this closure will extend until a COVID-19 vaccine has been developed and a majority of the population has been inoculated.
Bars are open with restrictions, including the cessation of alcohol sales by 10:00 pm and closing by 11:00 pm. Patrons are required to remain at their assigned booth, table, or counter.
Individual retails stores also vary and more are opening daily, however essential items are readily available.
Travel to the USA & Overseas
Deposits and packages may be quoted in U.S. or currency of the country of trip origin (and clearly noted) a minimum of 20% non-refundable deposit (or more in some destinations) is due upon booking and itinerary completion with final payment due minimum 60 days (or more depending on destination and partners) from the arrival date. Similar terms and conditions as above but with exception of payment due dates, and cancellation details as noted below.

If your arrival date is inside 60 days, full payment on the trip is payable at time of booking.

Cancellations done inside 60 days of arrival - refunds on the original amount less 20%. Our partner hotels and courses may be subject to additional cancellation fees that will be deducted from your org payment(s).

Exchange rates at time of payment may affect your final amount owing from originally quoted prices. For instance we typically quote US packages in US funds, mainland Europe trips in Euros, Scotland trips in Pound Sterling etc. Exchange rates will also affect partial refunds back to our clients due to exchange rate fluctuations to your disfavor.

Your *group organizer* is ultimately responsible for funds not paid by others in their group or if the trip costs are affected by reductions or additions, ie - a group size change with shuttle services and associated costs causing a change in bus size, additional shuttles or the re-average of costs over the final total in the group - room costs where the group is left with an odd number of players since most packages are based on 2 per room.

Due to the impact of COVID-19, we have made some adjustments to the above - all players will receive full refunds less credit card fees (4%) with exception of the trip leader, the leader may also receive a refund, less $250 that will become a travel credit valid for up to 24 months. If there were deposits paid to hotel or golf course partners, they MAY be non-refundable. Refunds will be processed no later than two (2) weeks after their planned departure date, but likely much sooner.