Hilltop Inn Salmon Arm Stay and Play (Formerly the Podollan Inn)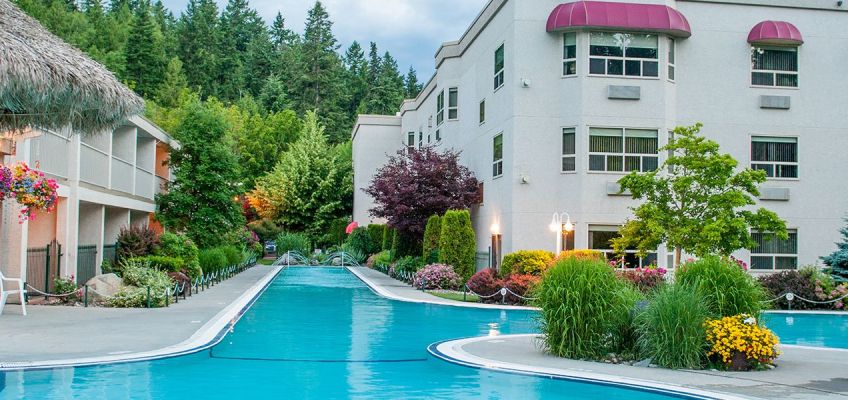 Priced From: $349.00
Valid to: September 30, 2018
* Prices shown include all taxes, per person, double occupancy unless noted otherwise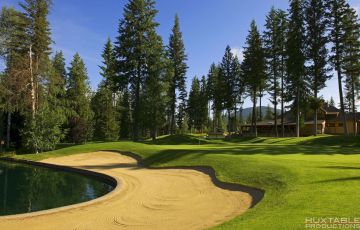 Enjoy a Shuswap Golf Stay and Play this season with a 2 night / 2 round package golfing Shuswap national Golf Course and the Salmon Arm Golf Club. Two courses located within 15 minutes of the Hilltop Inn.
From $349 per person with a Poolview Room in the Oasis Building (2 double beds) to June 14th with prices change into Summer and room types.

Due
to a variety of room styles / rate changes / seasonal rates changes /
best to call us for best pricing if you are looking to customize!
Prices include shared cart / all taxes / Deluxe Continental Breakfast - based on double occupancy.

Note - Additional surcharges for All long weekends. Long weekends are busy, best to call us to see what we can do based on your room needs and space available at the Podollan Inn.
Black out dates of Aug 18 to 22nd -Roots and Blues Festival in Salmon Arm
Prices above are based on an Oasis 2 double bed room type - poolside in the Oasis Building. These are the most popular rooms for our golfers over the past 10 years. Other pricing is available based on upgraded room types. Call us to discuss your specific needs and requests.

Please note that these are "From" prices and exact pricing may vary
based on your actual travel dates / room type available / occupancy. If
you have something specific in mind that is not exactly as shown we
will customize a package to suit your needs.
We will always
quote you a firm price prior to booking and deposits paid. Follow the
link displayed for a golf package quote/submission and complete the form
details with your specific dates and additional details that will help
us with your request.
Space is subject to availability and
certain dates and times may not apply due to black out dates. Feel free
to call us using our toll free number located at the top of this page.
Prices expressed on these pages are "per person" and based on double
occupancy unless noted otherwise. BCgolfguide.com Inc. is a registered
travel agent in the province of BC, and members of the IATA, ACTA, CPA
of BC and IAGTO.
Follow the link displayed for a golf package
quote/submission and complete the form details with your specific dates
and additional details that will help us with your request.

Hilltop Inn ( formerly Podollan Inn Salmon Arm)
One of the premier luxury hotels in Salmon Arm, the Hilltop Inn Salmon Arm features richly appointed spacious modern rooms and suites. All rooms boast views of the Lake, mountains, forests, gardens or the pool. Enjoy rooms with pool side balconies or pool side patios. Step into British Columbia's largest outdoor free-form seasonal pool and relax in one of two hot tubs. Your sleep will be superb on pillow top mattresses, premium linens, and duvets. Relax in your room after a day of golf with room service or enjoy your dinner at the CAA/AAA Triple Diamond rated restaurant, Table 24. Table 24 features a complimentary Deluxe Continental Breakfast, and is also open daily for lunch and dinner. Taste the difference with farm to table cuisine and recipes made fresh in-house. Local wines and beer compliment a great day of golf.

Shuswap National Golf Course (formerly canoe creek golf course)
Shuswap National golf course has a unique design brings you a bit of the British Isles, offering more than 7000 yards of open fields, grass-faced bunkers, very playable greens and striking water features. This new addition to the region's wide spectrum of golf facilities is Dave Barr's first signature course.

Shuswap National golf course offers a new look and a very rewarding golf experience. The course features creeks, waterfalls, fountains and natural marshes, with fescue defining many of the fairways. This is a traditional look with a modern approach. The unique layout allows you to hit the driver off the tee in some situations, while a more conservative club selection is required in others. Pot bunkers are scattered strategically throughout the golf course and simply avoiding them is a good option. Shuswap National golf course is well known for its immaculate greens. They are open, accessible and very receptive to approach shots; subtle undulations add to the challenge of negotiating these spectacular greens.
Hole number three at Shuswap National golf course is considered it's signature hole. An absolutely amazing par 3 hole elevated to a very wide but narrow green. Undulations are abundant, as is the water feature trickling down into the pond below. You can easily be distracted when you are the deck. If you are nervous about the water, take an extra club, keep your head down, and swing through and easy!

Visitors will enjoy the hospitality of the fully licensed patios and indoor seating areas as well as the convenience of the expanded and easily accessible practice areas. Golfers who discovered the course in 2008 will find that the new facilities now provide comfort and service in keeping with the course itself. Those visiting for the first time will find that Shuswap National golf course exceeds all expectations. Nothing else plays like this!

salmon arm golf club
Located in the beautiful Shuswap Valley just minutes from downtown Salmon Arm, the Salmon Arm Golf Club is the perfect way to enjoy a day with family & friends. Offering its guests a truly unforgettable & unique setting, the Salmon Arm Golf Club boasts two stunning courses, a fully equipped Golf Shop and exceptional culinary creations at the Ironwood Restaurant & Lounge.

Champions Course: The highly regarded Champions Course has earned its place amongst the British Columbia "Must Play" list. Designed by Les Furber its 6,738-yard layout, offers jaw-dropping views of the Shuswap Mountains with every shot. Unfolding over meticulously manicured terrain, bunkers and waterholes lurk amidst tall fir, cedar and pine trees to offer an impressive test of golf for players of all abilities. Blessedly free of the fairway homes & condos often seen at B.C. Courses, Salmon Arm Golf Club offers mountain golf at its unspoiled best.

Heritage Course: This historical 9-hole layout is a unique challenge of Par 3 and Par 4 holes. It is perfect for golfers with varying levels of golf experience, business and community group events, to hone your short game skills & makes an excellent warm-up facility prior to a round on the larger course.

At the Salmon Arm Golf Club, you'll find a full slate of CPGA Professionals in the Golf Shop, generous 9-minute tee-off intervals, roving beverage service, gourmet sandwiches at the 9th Hole Concession and friendly service in the Ironwood Restaurant & Lounge.

Groups of 16 plus - please ask us about special food offerings when booking your golf trip.

• SCOREGolf "Your Favs Top 100" Best Courses In Canada 2014 – # 15 Salmon Arm Golf Club
• PGA of BC Pros' Top Tracks 2014 HIDDEN GEMS - # 2 - Salmon Arm Golf Club
• PGA of BC Pro's Top Tracks 2014 PROVINCIAL "TOP 25" - # 17 - Salmon Arm Golf Club

The Salmon Arm Golf Club is a Not-for-Profit Organization that has been in existence since 1928. As a Society owned facility, our goal is to provide a top quality experience for our clients & a Course that is challenging and available to the community. We strive to honor the history of our Golf Club, preserve its environmental beauty & the nature of our landscape. We are an Audubon Certified Cooperative Sanctuary.

Come & enjoy the Salmon Arm Golf Club's top-notch service & extraordinary golf!

Get Directions
---