Bandon Dunes 4 night, 4 round Golf Package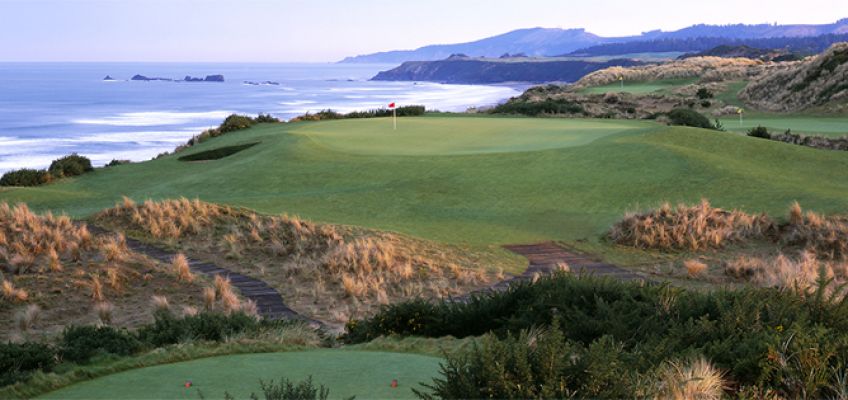 Priced From: $2,169.00
Valid to: December 31, 2018
* Prices shown include all taxes, per person, double occupancy unless noted otherwise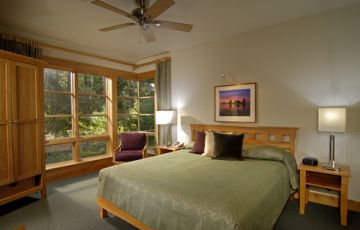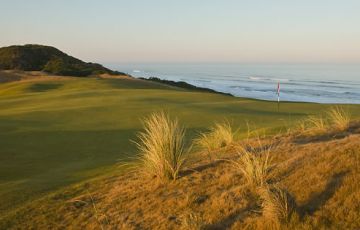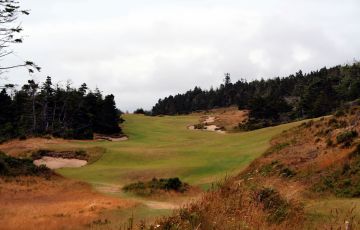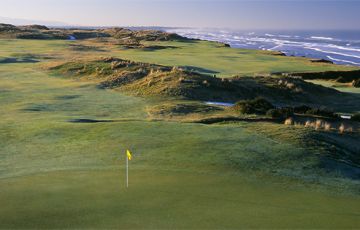 Experience incredible coastal golf at one of the top golf resorts in the World with this 4 night, 4 round stay and play package at Bandon Dunes Golf Resort. Located on the SW corner of Oregon (about 5 hours drive from Portland) this destination is a golfers dream and is a must add to your bucket list. Play 4 great courses along with coast that will test every club in your bag as well as your stamina and patience. If the wind is up your scores will be too. You walk these courses (caddies available for extra fee and highly recommended) but the driving range, pull carts and resort shuttle are included. You'll also enjoy the variety of dining options from fine Pacific to Irish Pub fare. You need to play Bandon at some point in your golfing life so make it this year.

FROM: $865.00USD (Nov 19, 2018-Jan 31, 2019) to $2169.00USD (Feb 1, 2018-November 18, 2018) Per Person - double occupancy

Package Highlights:
4 nights accommodation: forest view Inn rooms (with 2 beds)
4 rounds of golf per person: Bandon Dunes, Pacific Dunes, Bandon Trails, Old MacDonald
pre-booked tee times, range use
all resort taxes, on-site resort shuttle
(does not include airfare, meals, local transportation)
Note: power carts are not allowed without a doctors note. These are walking courses.
Caddies available and not included in package pricing.

Please note that these are "From" prices and exact pricing may vary based on your actual travel dates / room type available / occupancy. If you have something specific in mind that is not exactly as shown we will customize a package to suit your needs. Off season and Peak Season varies from region to region and with our golf course and hotel partners. Pricing provided is a general guide to assist you in planning your next golf vacation.

We will always quote you a firm price prior to booking and deposits paid. Follow the link displayed for a golf package quote/submission and complete the form details with your specific dates and additional details that will help us with your request.

Space is subject to availability and certain dates and times may not apply due to black out dates. Feel free to call us using our toll free number located at the top of this page. Prices expressed on these pages are "per person" and based on double occupancy unless noted otherwise.

BCgolfguide.com Inc. is a registered travel agent in the province of BC, and members of the IATA, ACTA, CPA of BC and IAGTO.

Follow the link displayed for a golf package quote/submission and complete the form details with your specific dates and additional details that will help us with your request.


Bandon Dunes Golf Resort
Bandon Dunes Golf Resort
Bandon Dunes Golf Resort is true to the spirit of Scotland's ancient links. Here, you'll immerse themselves in the traditions of a timeless game and the grandeur of Oregon's rugged coast. Sweeping, untamed shores stretch for miles. Primeval grassy dunes roll to the sea. Four distinctly different courses have been conceived in harmony with the natural environment. They combine with all the essential elements to reveal a new golf experience every time you play. The soul of the game resides here. Players walk. And at the end of the day, gracious hospitality comforts each guest like a warm, friendly embrace. This is Bandon Dunes. This is golf as it was meant to be. You'll find four distinctly different courses built on a beautiful stretch of sand dunes perched 100 feet above the Pacific Ocean. Bandon Dunes and Pacific Dunes feature a dozen holes that run along the bluff overlooking 23 miles of sweeping, undisturbed shoreline. Bandon Trails begins on a massive dune, works its way through open meadows and upland forest, and then finishes in the dunes. Old Macdonald moves through dune to ocean revealing breathtaking views throughout. The courses here weren't built as much as discovered.
These are walking courses where pull carts and caddies are recommended and available. Power carts are only allowed with a doctors note. Included in your package is use of the resort shuttle to take you from your room to the courses, practice range and the variety of dining establishments located at the resort itself. Do experience the Irish Pub as one of your dining stops. Tee times can be booked when you book your room reservation.

Bandon Dunes Golf Resort - Old Macdonald GC
One of four championship golf courses at Bandon Dunes Golf Resort. This Scottish links design is a true test to anyones game. Fast, rolling greens are the order of the day with fescue and large, gaping bunkers sitting close by. If the wind is up, expect higher scores. Low, rolling pitch shots are needed around the course as well as your full attention since the views of the Pacific can get in the way.

Bandon Dunes Golf Resort - Bandon Trails GC
When Bill Coore and Ben Crenshaw began working in the sand to uncover our third course, they faced the challenge of following Bandon and Pacific Dunes. Opened in 2005, Bandon Trails begins atop a massive sand dune, quickly opens into a sprawling meadow, works higher into the coastal forest, and finally returns to finish in the dunes. The course is enjoyable to walk and is a constant reminder of how the game was originally created among inland rolling dunes with dramatic ocean vistas.

"Bandon Trails...takes its rightful place on the short list of pilgrimages all golfers must make before they die - because odds are golf in Heaven can't compare."
- Golf Magazine

Bandon Dunes Golf Resort - Pacific Dunes GC
Designed by Tom Doak, Pacific Dunes opened in 2001. It is remarkably different in character and shot making requirements than our other courses. Pacific Dunes doesn't feel like it was built as much as it was discovered. Rippling fairways remain just as they were found and natural bunkers line the landscape as they have for centuries. The course emerges from shore pines to spectacular 60-foot sand dunes. When the wind blows, precise approach shots are a necessity. Pacific Dunes is short enough to give you hope, but rugged enough to test every facet of your game.

"Pacific Dunes...emerges as perhaps the last great meeting of sand and sea on American soil."
- Ron Whitten, Golf Digest

Bandon Dunes Golf Resort - Bandon Dunes GC
It began in 1999 with the opening of Bandon Dunes. Designed by Scotsman David McLay Kidd, the course is perched on a bluff high above the Pacific Ocean. Bandon Dunes unfolds along pristine native dunes where expansive ocean views are revealed on nearly every hole. The course is completely natural and routed through an environment of indigenous vegetation. Beyond breathtaking scenery lies the game of golf in its truest form. This is a thinker's course. Winds are ever-present, and the varying elements create a new experience each time you play.

"Probably the finest land made available for a golf course in America since Alistair Mackenzie was shown the site for Cypress Point Club on Monterey Peninsula..."
- Golf Magazine
Get Directions
---