Prestige Mountain Resort Rossland Golf Getaway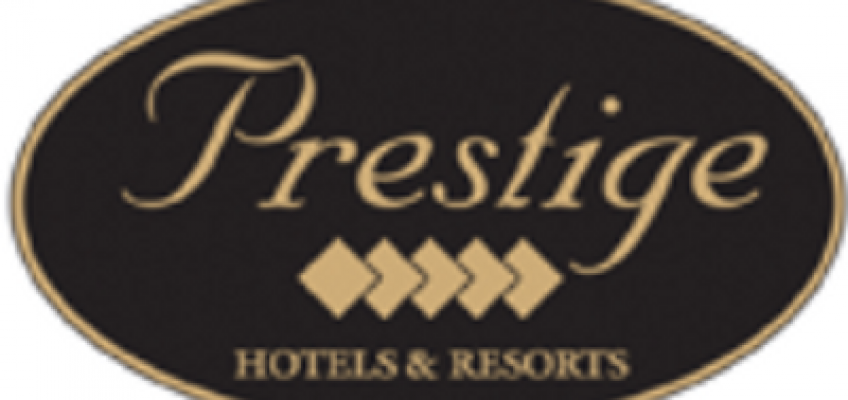 Priced From: $359.00
Valid to: September 30, 2018
* Prices shown include all taxes, per person, double occupancy unless noted otherwise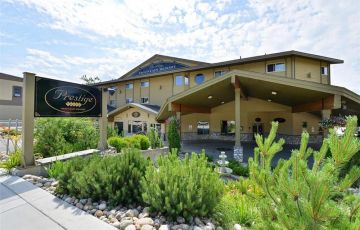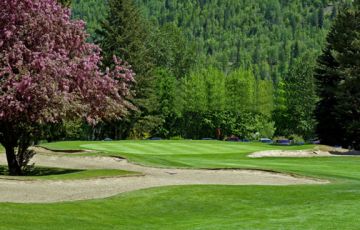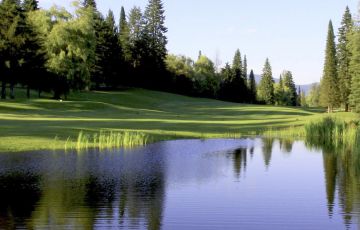 Fabulous golf and great savings to be had with this 2 night, 2 round Rossland golf getaway. You'll stay 2 nights at the Prestige Mountain Resort Rossland and play 2 rounds of local golf at Redstone Resort and Birchbank GC. Stay longer and play more golf!

FROM: $359.00 (low season) to $389.00 (high season) - double occupancy
Package highlights:
2 nights accommodation: standard room with 1 or 2 beds
2 rounds of golf per person: Redstone Resort GC, Birchbank (Rossland Trail)
pre-booked tee times with shared cart
all resort and golf course taxes
(does not include local transportation, meals)

Please note that these are "From" prices and exact pricing may vary based on your actual travel dates / room type available / occupancy. If you have something specific in mind that is not exactly as shown we will customize a package to suit your needs.

We will always quote you a firm price prior to booking and deposits paid. Follow the link displayed for a golf package quote/submission and complete the form details with your specific dates and additional details that will help us with your request.

Space is subject to availability and certain dates and times may not apply due to black out dates. Feel free to call us using our toll free number located at the top of this page. Prices expressed on these pages are "per person" and based on double occupancy unless noted otherwise. BCgolfguide.com Inc. is a registered travel agent in the province of BC, and members of the IATA, ACTA, CPA of BC and IAGTO.

Follow the link displayed for a golf package quote/submission and complete the form details with your specific dates and additional details that will help us with your request.

The Prestige Mountain Resort Rossland
The Prestige Mountain Resort & Conference Centre is a Canada Select 4 star resort located in Rossland, BC. Nestled between the Monashee and Selkirk mountain ranges of beautiful Rossland and area, it's the perfect destination for the golfing enthusiast looking for those out of the way places to golf like Rossland Trail GC and Redstone Resort GC. Other outdoor activities such as hiking, biking and fishing are all easily accessible from the resort.
birchbank golf ( rossland-trail golf & country club )
Situated along the banks of the mighty Columbia River with spectacular views of the Selkirk and Monashee Mountains, this 18 hole championship course is a fully matured, tree-lined classic. Known for its large manicured greens and contoured fairways, this extremely well maintained course offers plenty of length and some thrilling elevation changes. With four sets of tees, the Birchbank Golf Club offers a great golfing experience for any golfer.

redstone resort
As soon as you arrive to the 1st tee at Redstone golf course, you understand that Redstone is a mountain golf course: your first tee shot plays downhill from an elevated tee box to a fairway with sand protecting the right side of the landing area. The approach is downhill to a generous green. Be sure to choose your tee boxes carefully at Redstone golf course, especially the first time. Yes, the ball flies further but the back tees (6,863 yards) on this par-72f layout are definitely for the scratch handicappers and professionals. Better players should opt for the blue tees (6,396 yards). Two other sets of tees, the whites (5,594 yards and the reds (5,015 yards) are also available.
There are three par-3s on the front nine, the 3rd, 5th, and 7th. All play downhill to generous greens and there were 28 holes-in-one during the golf course's first season—so you can score here at Redstone golf course.
The most interesting of the par-3s on the front is the 238-yard 5th which requires a bold strike off the tee—even a good player will be happy with a par. The 8th is an excellent risk-reward par-5 at 538 yards from the blue tee and 502 from the white tees; big hitters, especially at altitude, will be tempted to go for the green in two but a pond flanks the putting surface.
The back nine begins with a difficult par-4, 456 yards from the back tees. It's the number one handicap hole on the golf course and demands a difficult drive over a ravine. There's not much of a let-up on the next, a gargantuan par-5 that's 627 yards from the tips. It's the most scenic hole on the Redstone golf course but a tough par and it's the #2 handicap. Throughout Redstone golf, there are elevation changes, deep bunkers, chutes, woods, streams, ravines, and other hazards to navigate.

The run to the historic clubhouse ends with a tempting par-4, the 319 yard 16th. Most will be tempted to drive the green and try for a birdie or even eagle but if the gambit fails, a double-bogey or worse awaits; most golfers score well on this hole by laying up. The par-3 17th is all over water and looks relatively benign at 151 yards but, take the advice of the members and take an extra club, even at the altitude. Par on the 18th is difficult: it's a 460 yard par-4 and you'll deserve a beer at the bar if you card a four.
The greens at Redstone golf course are mostly large and are not overly contoured. However, due to the mountain aspect, it's vital to take a look at each putt from both sides.
Get Directions
---