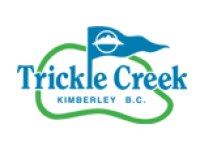 500 Gerry Sorenson Way, Box 190, Kimberley, British Columbia Trickle Creek Golf Resort
Woven through the rugged alpine environment, crossing creeks and diving with the slopes of North Star Mountain, Trickle Creek Golf Resort is one of the most thrilling golf courses you'll ever play. Located in beautiful Kimberley, British Columbia, and designed by renowned architect Les Furber, the course was recently awarded a bronze medal by readers of SCORE Golf Magazine for being one of the top resort courses in all of Canada.
---
Get Directions
---
There are no reviews for this course.