Prestige Cranbrook 2 night 2 round weekend golf getaway
Priced From: $335.00
Valid to: November 30, 2018
* Prices shown include all taxes, per person, double occupancy unless noted otherwise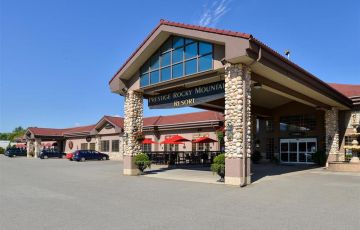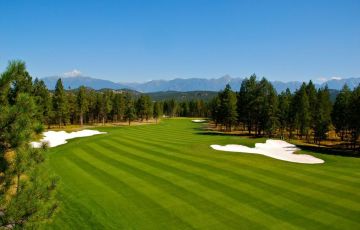 Enjoy this quick 2 night, 2 round golf getaway this season. You'll stay in lovely downtown Cranbrook at the Prestige Rocky Mountain Resort and Convention Centre and play 2 of the areas top courses at Wildstone and Cranbrook GC. This is a hidden gem for great golf and is only a short drive from Calgary. Stay longer and play more golf!

FROM: $335.00 (low season) to $375.00 (high season) - double occupancy
Includes:
2 nights accommodation - standard room with 1 or 2 beds
2 rounds of golf per person: Cranbrook GC, Wildstone GC
pre-booked tee times with shared cart
all hotel and golf course taxes
(does not include meals, transportation)

Please note that these are "From" prices and exact pricing may vary based on your actual travel dates / room type available / occupancy. If you have something specific in mind that is not exactly as shown we will customize a package to suit your needs.

We will always quote you a firm price prior to booking and deposits paid. Follow the link displayed for a golf package quote/submission and complete the form details with your specific dates and additional details that will help us with your request.

Space is subject to availability and certain dates and times may not apply due to black out dates. Feel free to call us using our toll free number located at the top of this page. Prices expressed on these pages are "per person" and based on double occupancy unless noted otherwise. BCgolfguide.com Inc. is a registered travel agent in the province of BC, and members of the IATA, ACTA, CPA of BC and IAGTO.

Follow the link displayed for a golf package quote/submission and complete the form details with your specific dates and additional details that will help us with your request.

Prestige Rocky Mountain Resort & Convention Centre Cranbrook
Prestige Rocky Mountain Resort and Conference Centre
Situated in the beautiful mountain setting of Cranbrook, the Prestige Rocky Mountain Resort is located close to downtown and adjacent to the Canadian Museum of Rail Travel. From Calgary, it's an easy 3 hour drive to one of the best golf markets in Canada. The Prestige Rocky Mountain Resort and Conference Centre is the ideal destination choice for golf retreats. There are 7 championship courses within an hours drive including 4 in town. Enjoy Cranbrook GC, St. Eugene GC, Wildstone and Shadow Mountain GC. Or, head 45 minutes to the north to Kimberley and experience Trickle Creek, Bootleg Gap or Kimberley GC. Cranbrook is known for other outdoor activities include biking, fishing, hiking, swimming and more which are all easily accessible from the front door of the hotel. The friendly staff at The Prestige Rocky Mountain Resort and Conference Centre is ready to welcome you and offer their rare brand of hospitality. Ask them about local dining favourites, local shops, hidden gems or a great place for a cup of coffee. There is also an indoor pool and hot tub for you to enjoy along with a business and convention centre and athletic club. Plus, have fabulous meals right on-site at the Prestige Inn at Tuscany's Restaurant. It's a local Cranbrook favourite for home made Italian dishes and fine wines.
Deluxe Rooms
Every guestroom features deluxe, modern furnishings with a king or queen size beds with Prestige Luxury sleep pillow top matrress. There is also a sofa bed or seating area, refrigerator, coffee maker, hair-dryer, environmentally-sensitive amenities and iron and ironing board. Keep track of the office with three telephones, 42" Plasma television, data ports and high-speed internet access. Enjoy pay-per-view movies and for families, cots and playpens are available. The Prestige Rocky Mountain Resort is perfect for weekend getaways, groups and couples golf weekends.

Cranbrook Golf Club
The Cranbrook Golf Club is a rather special golf place. With a mature parkland setting - and a pleasing 'private' feel - the course is enjoyable from the opening drive to the final putt. Every hole is framed by tall evergreens, and colourful flower gardens accentuate the natural beauty of the terrain. Throw in the classic, easily walkable route, and you've got one of the sweetest golf experiences in the Kootenay Rockies. But Cranbrook golf course is not just a pretty face; this is a golf course with plenty of strength and character.

Site for five major BCGA championships and the 2004 RCGA Senior Men's Match Play Championship, serious golf is played on these well-manicured fairways.

With a favourable climate - including the most sunshine hours in BC! - along with a longstanding commitment to first-rate maintenance, course conditions at Cranbrook are outstanding all season long. The greens, especially, are always impeccable. Soft, speedy and true, they're truly a joy to play.

Friendly and reasonably priced, Cranbrook golf course welcomes the public with desirable tee times throughout the day, everyday. If you're traveling to the Kootenays, make sure you stop at Cranbrook, "Hidden Gem of the Kootenays". You'll be glad you did. The clubhouse has WIFI for all our members and non members.

Feel free to browse our website and if you have any questions, please don't hesitate to ask. We're proud of our golf course and we enjoy golfing on it and we're certain you will as well.

Wildstone Golf Course
Gary Player brings his reputation for excellence and his design expertise to Wildstone golf course. The Wildstone Golf Course measures over 7,100 yards, and embodies the same distinction as Player himself. Set on the rolling highlands above Cranbrook, BC, Wildstone golf course exposes stunning postcard views of the Rocky Mountains from start to finish. We ask that Wildstone guests please complete a brief Guest Survey.
This is the most beautiful site that I've ever had the privilege to design a golf course on. ~ Gary Player
Golf Digest's Senior Architecture Editor ~ Ron Whitten, visited all of the new course openings in North America in 2011 and commented that "Wildstone excels in scenery and strategies, particularly on the short par 5 ninth and on the par 4 17th." "Wildstone was my favorite round of the year."
The Wildstone golf course practice area is as unique and user friendly as the course itself, with a large putting green, separate chipping green and extraordinary driving range. At over 350 yards long and 100 yards wide, the spacious elevated tee decks allow golfers to work on their games by shaping shots against a scenic Rocky Mountain background.
Wildstone Golf Course Details
Total Length: 7,127 yards
Par: 72 (Out 37, In 35)
Designer: Black Knight Course by Gary Player Design
Greens: A4/T1 Bentgrass
Tees and Fairways: Kentucky Bluegrass
Scorecard Link
Yardage Guide Link
Get Directions
---