Mackenize Tour - Play Gallagher's Canyon in PGA TOUR Canada conditions
Priced From: $645.00
Valid to: June 21, 2017
* Prices shown include all taxes, per person, double occupancy unless noted otherwise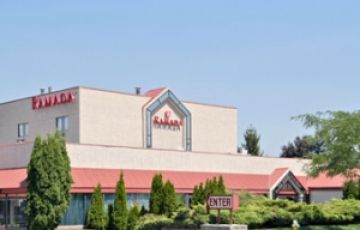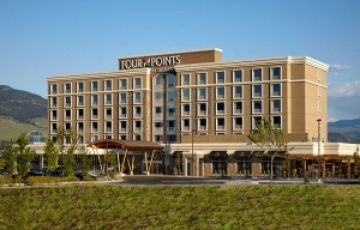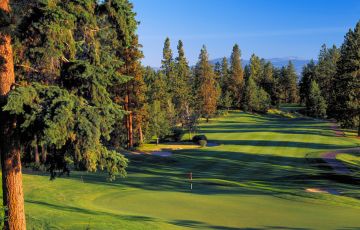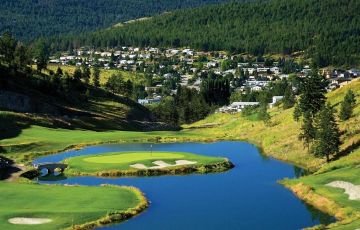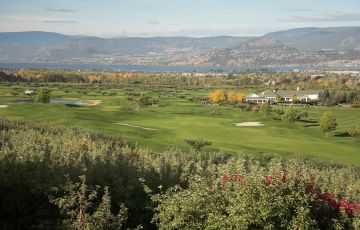 Gallagher's Canyon Golf & Country Club "AFTER THE FINAL ROUND"
Play Gallagher's Canyon in PGA TOUR Canada conditions!
Monday, June 19th, 2017
Bring your "A" game and measure your skills against the professionals! The
GolfBC Championship (Mackenzie Tour - PGA TOUR Canada event)
returns to Gallagher's
Canyon June 12-18, 2017. Visit us the Monday following and enjoy 18-holes of tour conditions followed by a delicious meal at the Canyon Bar and Grill!
Includes: 4 Day Pass to watch the GolfBC Championship & then 18-holes of tour conditions with meal to follow on Monday, June 19th. 8am shotgun or 1pm shotgun
BCgolfguide.com has put together a package that is
3 nights / 3 rounds
of golf (Gallagher's as noted above) then on Tuesday play Black Mountain in the am then Harvest GC for the afternoon.
$645 per person
at the Coast Capri Hotel / shared carts / range use / all taxes / lunch at Gallagher's canyon staying in a comfort room (2 double beds or 1 queen ) with full hot breakfast included.
This sample trip would be to arrive Sunday June 18th in the early afternoon to take in the event with your free pass, then golf on Monday and Tuesday. Please note we can tailor this to your liking however weekend hotel space in Kelowna is very very busy. We will try to customize this as well if possible.
If you are keen to play Gallagher's after the event, we suggest you call
us so we can tailor a package that works for your group size, dates and
of course budget. This is a suggested idea -
we can create a package just for you
!
Courses you could Customize in this Offer
Harvest Golf Club
Black Mnt Golf Course
Tower Ranch
Sunset Ranch Golf & CC
Okanagan GC (Bear and Quail)
Shannon Lake Golf Course
Shadow Ridge Golf Club
Two Eagles Golf and Academy
Kelowna Springs Golf Course
Kelowna G&CC - times after 12:30pm and select days

Please note that these are "From" prices and exact pricing may vary based on your actual travel dates / room type available / occupancy. If you have something specific in mind that is not exactly as shown we will customize a package to suite your needs. Off season and Peak Season varies from region to region and with our golf course and hotel partners. Pricing provided is a general guide to assist you in planning your next golf vacation.
We will always quote you a firm price prior to booking and deposits paid. Follow the link displayed for a golf package quote/submission and complete the form details with your specific dates and additional details that will help us with your request.
Space is subject to availability and certain dates and times may not apply due to black out dates. Feel free to call us using our toll free number located at the top of this page. Prices expressed on these pages are "per person" and based on double occupancy unless noted otherwise.
BCgolfguide.com Inc. is a registered travel agent in the province of BC, and members of the IATA, ACTA, CPA of BC and IAGTO.
Follow the link displayed for a golf package quote/submission and complete the form details with your specific dates and additional details that will help us with your request.
Coast Capri Hotel
The Coast Capri is Kelowna's only hotel offering 24 hour Room Service. The Coast Capri Hotel offers 185 tastefully appointed guest rooms and suite, most with balconies. Enjoy the complimentary high speed Internet access, hotel shuttle and business centre, plus a year-round heated outdoor pool, hot tub. Our Kelowna golf packages at the Coast also includes a full hot breakfast, which has a $20 value per person per day.

Ramada Hotel & Conference Centre Kelowna
The Ramada Hotel Kelowna offers 135 deluxe rooms and suites and over 6,750 square feet of meeting space. All rooms feature premium high definition TV channels, free WiFi Internet, iron & ironing boards, hair dryers, beverage coolers and in-room coffee makers. They also have a selection of loft suites and theme rooms; some with jetted tubs. The swimming pool, whirlpool and fitness facility are available for your enjoyment. They are also proud to be 100% non-smoking. If business is on your agenda, the Ramada Hotel Kelowna has everything you need to host the perfect event. Their executive boardroom provides the ideal venue for small, productive sessions. For larger groups, your choice of 8 meeting rooms totaling 6,750 square feet. The Ramada Kelowna Hotel & Conference Centre is located in the heart of the city on Harvey Avenue, directly across the street from the largest shopping mall in the Okanagan. They are central to all of Kelowna's best attractions including world famous wineries and golf courses. Mickie's Sports Pub has one of the best steak sandwiches ever and you can watch your favourite sporting event on one of the 2 big screens or 12 smaller TV's. With table top sound systems they guarantee that you don't miss any of the action. For those beautiful summer days soak up the Okanagan sunshine on Mickie's Patio or cool off under the misters. Perkin's Restaurant and Bakery is open for breakfast, lunch and dinner at the Kelowna Ramada Hotel. The Short Stop is Kelowna's only drive-through Beer, Wine and Liquor Store. They stock a wide variety of beverages available including high quality products from the Okanagan Valley.

Four Points By Sheraton Kelowna Airport
A Hub of Activity. Take a short shuttle ride from Kelowna International Airport (YLW) to arrive at the gateway to the Okanagan. The Four Points by Sheraton Kelowna Airport makes it easy to get to nearby attractions, like vineyards, golf courses, ski slopes, and lake areas for water sports. Downtown Kelowna has much to offer as well—fine arts, performances, prestigious restaurants, and more. Take a dip in their indoor pool, with a waterslide and a hot tub open year-round, and make time for a good workout in the fitness center. Gulfstream Restaurant will prepare a fresh meal just for you, wherever you want to eat—in the lounge or dining room, on the patio, in a catered setting, or in the comfort of your room. Host up to 260 guests in the ballroom or use one of the smaller boardrooms; a business center provides support services. Choose from the 120 modern, welcoming guest rooms and suites. You'll get plenty of free extras, like free high speed internet access, free shuttle to Kelowna Airport and Okanagan GC too. Stay on top of business at the desk with an ergonomic chair, watch your favorite show on the 42" flat screen TV, and get a good night's sleep on the plush Four Points by Sheraton Four Comfort Bed™.
gallagher's canyon golf club
Rated as one of the best golf courses in the country, Gallagher's Canyon golf club is a spectacular par 72, 18-hole championship golf course full of challenging fairways, well-protected greens and awe-inspiring vistas.

Throughout the course, you'll marvel at the scenery around you as play through tall groves of Ponderosa pines and along the very edge of the picturesque Gallagher's Canyon golf club. Be sure to have your camera when you reach hole 9 for a great "selfie"opportunity.
Hole 2 at Gallagher's Canyon Golf Club - Here is a very tempting short par 4 that begs you to swing the driver. Don't - its risky if you spray left or right! A fairway wood or long iron to the crest of the hill is the smart tee shot here. Pay special attention to pin location as the approach shot can be surprisingly deceiving. Be sure to place the ball below the hole for a birdie chance.

Hole 10 at Gallagher's Canyon Golf Club - A wide downhill sloping fairway gives you a generous start to the back nine. Again, a long drive will give you the opportunity to go for the well-protected green in two shots. Approach shots from the upper fairway will play about 1 to 1 1/2 clubs shorter. The green is quite large so make note of the pin's location.

Just minutes from downtown Kelowna and framed by forested mountains and rocky bluffs beneath clear blue northern skies, Gallagher's Canyon golf club offers the quintessential Okanagan golf experience: rugged yet refined. Miles of orchards and vineyards punctuate the surrounding hills that rise from nearby Lake Okanagan. Gallagher's Canyon golf club peerless golf facility encompasses the championship Canyon Course as well as the distinctively charming nine-hole Pinnacle Course, which will challenge masters and apprentices alike.

After golf, visualize your approach to our well-appointed clubhouse, where our chef tees up a memorable dining experience using the famously fresh local fruits and vegetables of the Okanagan Valley. Or head over to our unrivaled GBC Golf Academy at Gallaghers Canyon golf club, where dedicated CPGA instructors offer their own menu of ways to improve your game.

Discover why SCORE Golf Magazine ranks Gallaghers Canyon Golf Club among the top 50 courses in Canada. When planning your Kelowna golf vacation, call the experts at BCgolfguide.com at 1-877-223-7226. They will take great care of you and your Okanagan golf trip needs, from hotels and shuttle arrangements too!

black mountain golf club
Black Mountain golf course is more than just a fun, unique, friendly full par-71 challenging golf course located in Kelowna, BC. It features 18-holes worth of breathtaking Okanagan landscape and a signature island green. We value spectacular, lush course conditions with a relaxed, inviting atmosphere. We're not trying to distract you from your game – we just want to ensure you have the perfect ambiance.
Golf groups traveling on an Okanagan golf package have quickly learned the Black Mountain Golf Course is a course that provides extreme fun and a test of their golf skills. The front nine can be very demanding with critical position to allow for par chances and avoid the dreaded double bogie! Our favorite is hole number 4. An elevated tee box that varies in distance with the combination of tee box location ( with a total of 5 ) along with pin placement and the wind direction. Golf tip - setup slightly right of the green, even if you do not draw the ball back, a kick off the hill if you are far enough will often provide very favorable!

The Grill at Black Mountain golf is our answer to "what smells so good!?" Mouth-watering locally influenced selections, The Grill will satisfy. With affordable prices, you won't mistake your bill for your scorecard. Enjoy an ice-cold beverage with friends after a round and find out why "that's delicious" is more than just a common saying around here. Nachos are a favorite at Black Mountain golf course restaurant.

Thoughtfully and meticulously crafted, Black Mountain golf is a multi-generational, master-planned golf community located in Kelowna, British Columbia.
harvest golf club
Spectacular Okanagan views, award winning service, attention to detail and golf that is second to none! At 7109 yards, The Harvest Golf Club, voted best golf course in Kelowna, is a championship length layout designed by renowned Canadian golf course architect, Graham Cooke. The Harvest Golf Club provides an excellent location for events of any size making us the best wedding venue in Kelowna. Every detail of the Clubhouse has been carefully considered for the enjoyment of our guests.
The Harvest Golf Club is one of the most meticulous golf courses in the area when it comes to "Attention to Detail" , General Manager Gilles Dufort ensures the local and out of town golf traveler will have a top notch experience. With bag boys circling the parking lot to run you up to the clubhouse and preparing your cart to the starter that will give you a detailed synopsis of what to expect on the course.

Include The Harvest Golf Club in your next Okanagan golf vacation! Along with being one of nature's most picturesque playing fields, The Harvest Golf Club also features the Okanagan's largest Practice Facility. With 16,000 sq. ft. of grass tees, target areas, a 1,800 sq. ft. putting green, 2 dedicated chipping greens with sand bunkers, and staffed with PGA of Canada Professionals to help you take your game to the next level, The Harvest Practice Facility is the best in the Okanagan. We invite you to hit a bucket of balls or spend time working on your short game anytime. The Harvest Golf Club Practice Facility is open to everyone.
The Harvest Grille is recognized as one of the top casual dining spots in Kelowna.

The Harvest Grille Restaurant in Kelowna offers a unique Okanagan flavour with west coast flair, Chef Michael Miller created a menu that is sure to excite your taste buds! Everything from our 19th Greens Salad to the Prime Rib Dip to a Lamb Sirloin, The Harvest Grille will satisfy even the most discerning eater. And lets not forget the world class views from our Patio and Veranda.

Get Directions
---