Saddlebrook Resort Tampa 4 night golf package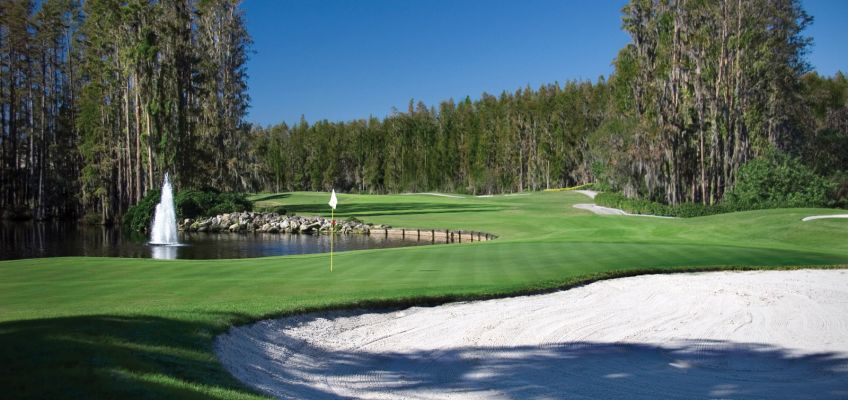 Priced From: $765.00
Valid to: September 30, 2018
* Prices shown include all taxes, per person, double occupancy unless noted otherwise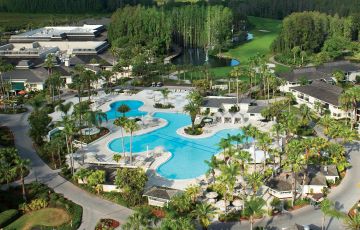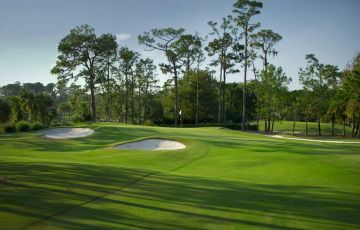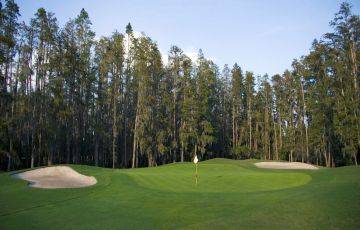 Enjoy great golf in western Florida this winter with this fabulous 4 night, 4 round golf vacation. You'll stay at the wonderful Saddlebrook Resort just north of Tampa with their 36 holes of championship golf on-site, full spa, large pool, tennis and dining options. This 'Preferred' package also includes golf on day of arrival and departure, resort credit and more.

**note currency** FROM: $765.00USD pp (low season) to $1319.00USD pp (high season) (valid to Sept 30/18)
Package Highlights:
4 nights accommodation: resort room (1 or 2 beds)
daily buffet breakfast
daily golf per person: (18 holes) including day of arrival and departure
pre-booked tee times, shared cart, range use, nightly club cleaning and storage
$20 resort credit (per room, per stay)
Saturday night wine and cheese invitation (as scheduled)
all taxes and nightly resort fee
(does not include airfare, meals unless stated, local transportation)

Ask us about their 2 bedroom units.

Follow the link displayed for a golf package quote/submission and complete the form details with your specific dates and additional details that will help us with your request.

Please note that space is subject to availability and certain dates and times may not apply due to black out dates. Feel free to call us using our toll free number located at the top of this page. Prices expressed on these pages are "per person" and based on double occupancy unless noted otherwise.

BCgolfguide.com Inc. is a registered travel agent in the province of BC, members of the IATA, ACTA, CPAofBC and IAGTO.

Saddlebrook Resort
The best of all worlds - overnight accommodations including suites providing all the comforts of home, 36 holes of championship golf, world-class spa, tennis centre and delicious dining choices. An ideal experience for golfers and non-golfers alike. Choose from 4 types of accommodations, deluxe guestrooms or 1 & 2 bedroom condominium-style suites with fully equipped kitchens, separate living/dining areas and a private balcony or patio. Located in Wesley Chapel, FL, just 29 miles north of Tampa Int'l Airport. Saddlebrook Resort is a certified Florida Green Lodging property located on a gated 480-acre Florida nature preserve. Saddlebrook continues to set the bar for environmental conservation, and is a certified Florida Green Lodging with a comprehensive resort-wide recycling program and continuously evolving eco-friendly initiatives. As you walk, jog, or bike along pathways of this eco-friendly Tampa Bay resort, they invite you to take in the tropical landscaping and views that surrounds it. During your stay, you may catch a glimpse of the area's colourful wildlife, which includes an array of birds from Sandhill Cranes, Wood Storks and Great Blue Herons to Snowy Egrets, and wildlife, even alligators. Fragrant flowers compliment the swaying palms and stately cypress trees dripping with Spanish moss beckoning guests to explore and convene with the elements.


Saddlebrook Resort - Palmer GC
Don't be misled by the 6,641 yardage on this par 71 Arnold Palmer golf course. While many of the holes provide generous driving areas, level ground is rare and the firm green fairways are contoured to resemble a rolling New England course. Facing the green from the slanting fairways, the small elevated emerald islands are framed by white-faced bunkers, azure ponds and gently swaying palm trees. Hilly lies and sweeping Florida breezes make it challenging to attain the accuracy needed to find these targets. The Tif-eagle greens are firm, fast and undulating, allowing only a crisply struck shot to hold their surface. Surrounding the greens, the thick, gnarly Bermuda rough tangles around the club and complicates the soft touch needed to play short pitch shots. Miss the green, and you face a difficult par. Several holes require length, all reward finesse.


Saddlebrook Resort - Saddlebrook GC
As you travel the green fairways set in a hammock of cypress and oak, the natural beauty of the par 70 Saddlebrook Course will transport you back in time to the Florida of the Conquistadors. The signature hole, the 425-yard 18th, magnifies this sensation. The drive must be sent down an emerald ribbon between stands of towering cypress, whose branches are adorned with Spanish moss, swaying gently in the breeze. Three white-faced bunkers in the landing area are framed by the lush green of the fairway. The soft afternoon sunlight glints softly off the deep pond fronting the green, where gators and turtles rest on the bank. Blue herons stand in the water waiting for lunch to swim by, while white egrets and wood storks nest noisily in the trees. Two solid, aggressive shots will reach the green and award the player with par. Whatever the score, this Arnold Palmer golf course will provide a relaxing and satisfying experience that will keeping you coming back to tee off.
Get Directions
---