3 night 2 round stay and play at We-Ko-Pa Resort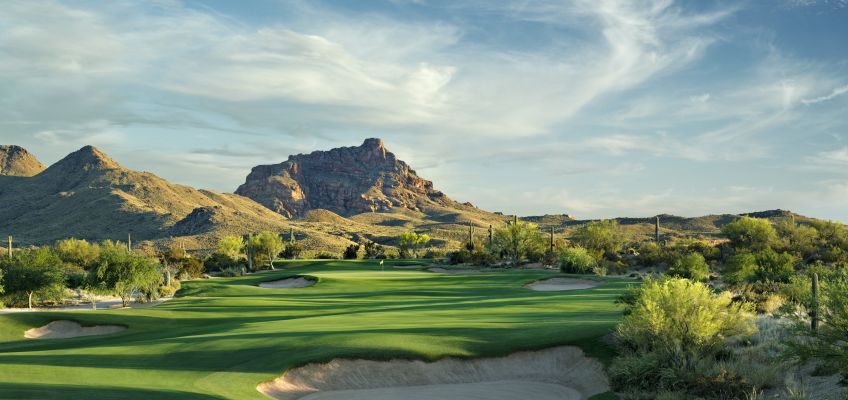 Priced From: $569.00
Valid to: December 31, 2018
* Prices shown include all taxes, per person, double occupancy unless noted otherwise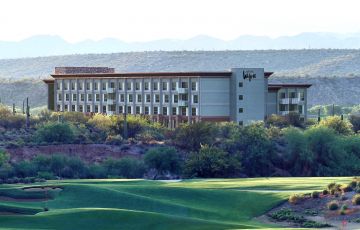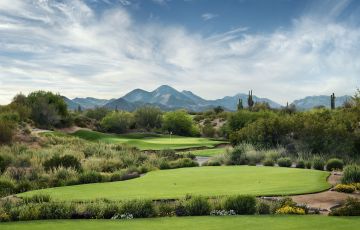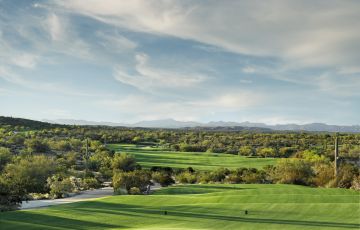 The perfect Arizona weekend getaway at the We-Ko-Pa Resort and Conference Centre. Located just east of Scottsdale in Fountain Hills this resort features modern rooms, full casino, plenty of dining options and 36 holes of award-winning, championship golf at We-Ko-Pa Golf Club. Stay longer and play more golf!
**note currency** FROM: $569.00USD (low season) to $889.00USD (peak season)
Package Highlights:
3 nights accommodation: traditional resort room
2 rounds of golf per person: both at We-Ko-Pa GC
pre-booked tee times, shared cart, range use, all resort and golf course taxes
(package above does not include meals, transportation)
**Note: fall over seeding schedules may alter course selection
Please note that these are "FROM" per person prices and exact pricing may vary based on your actual travel dates, room type that's available and occupancy. If you have something specific in mind that is not exactly as shown we will customize a package to suit your needs. Low season and Peak Season rates vary from region to region and with our golf course and hotel partners. Pricing provided is a general guide to assist you in planning your next golf vacation.
We will always quote you a firm price prior to booking and deposit paid. Follow the link displayed for a golf package quote/submission and complete the form details with your specific dates and additional details that will help us with your request.
Space is subject to availability and certain dates and times may not apply due to black out dates. Feel free to call us using our toll free number located at the top of this page. Prices expressed on these pages are "per person" and based on double occupancy unless noted otherwise.
BCgolfguide.com Inc. is a registered travel agent in the province of BC, and member of IATA, ACTA, CPA of BC and IAGTO.

We-Ko-Pa Resort & Conference Center
Surrounded by the vistas of the stunning Sonoran Desert, majestic Four Peaks and iconic Red Mountains of Arizona, the new We-Ko-Pa Resort Conference Center (formerly Fort McDowell Resort Casino) offers the perfect destination for a golf vacation getaway or business retreat. From upscale accommodations to incredible on-site amenities, when you stay at this luxury resort near Scottsdale, you'll experience the perfect blend of relaxation, adventure and productivity – just 30 minutes from the city of Phoenix!
Unwind in the spacious guest rooms and upscale suites while enjoying premium in-room amenities such as plush bedding, expansive windows with scenic views, flat-screen LCD HDTVs and more. This deluxe Southwest property also offers many on-site services and amenities, assuring that your golf vacation or business stay is unforgettable. Some of the resort's conveniences include:

Large heated outdoor pool and two whirlpools with a kids' area
Fort McDowell Casino featuring slots, a card room and live games (on-site, 24 hours)
Anhala Restaurant, highlighting contemporary meals with bold Southwestern flavors
Full-service Amethyst Spa and Health Club with deluxe spa packages
24-hour fitness center
Wasaja Conference Center with more than 25,000 sq. ft. of event space
Scenic sundeck
36 holes of championship golf at We-Ko-Pa Golf Club
And much more!
We-Ko-Pa GC - Cholla Course
The Cholla Course at We-Ko-Pa Golf Club offers a dramatic test of golf that plays through shady arroyos, over desert ridges and amid some of the most picturesque Sonoran Desert on the planet. For this reason, Cholla is widely considered as one of the most pristine desert golf experiences in the Southwest with no homes or other development to spoil the sweeping views of the nearby river valleys, Red Mountain, Four Peaks and the rest of the majestic Superstition Mountains. The aesthetic charm of Cholla appeals to golfers just as much as its strategic challenge. Open for public play since December 2001 and designed by Scott Miller, Cholla has racked up a host of honors on its way to becoming one of Arizona's most celebrated courses. In fact, the 7,225-yard layout was named by Sports Illustrated as one of the "10 best new public courses in the world" shortly after its debut. Since then, Zagat Survey 2007-2008 gave Cholla its highest rating among all Arizona courses. More recently, Golf Magazine listed it as No. 45 in its ranking of the "Top 100 You Can Play" for 2014. And in 2015, Golfweek bestowed Cholla with three prestigious rankings: 13th "Best Casino Courses" in the U.S.; 4th "Best Courses You Can Play" in Arizona; and No. 70 on the list of America's "Best Resort Courses."


We-Ko-Pa GC - Saguaro Course
The Saguaro Course at We-Ko-Pa Golf Club combines distinctive desert-golf traits with the timeless traditions of golf course design. For example, it's built for walking with greens situated near to the next tee. It follows the natural movement of the land; they didn't move much dirt. And the playing corridors are wider when compared to target-golf design.
Like its sister course, Saguaro has garnered numerous awards and accolades from golf industry leading publications. Golf Digest give it the 21st spot in its 2015-2016 list of the "Best in State Rankings: Arizona," which considers both public and private courses across the state.

Golf Magazine listed it as No. 41 in its ranking of the "Top 100 You Can Play" for 2014. And in 2015, Golfweek honored Saguaro with three prestigious rankings: 4th "Best Casino Courses" in the U.S.; 2nd "Best Courses You Can Play: State by State" in Arizona; and No. 30 on Golfweek's list of America's "Best Resort Courses."
Bill Coore and Ben Crenshaw teamed up to design and build Saguaro, as they did with many other highly touted courses such as Bandon Trails, Sand Hills, Friar's Head, The Golf Club at Cuscowilla and Barnbougle Lost Farm. "This piece of land has some very interesting natural movement to it," said Crenshaw. "I think this golf course will be pretty unique for the desert. People will be induced to play different shots and find solutions to new challenges when playing this course."

Get Directions
---