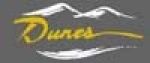 the dunes golf course at kamloops
652 Dunes Dr., Kamloops British Columbia
The Dunes golf course has been dubbed "Nature's Golf Course in Kamloops, BC"
The Dunes golf course fairways carve through what was once the riverbed of the North Thompson River, creating a feel similar to that of links in Ireland. Wild fescue and wheat grass line the meticulously maintained greens make this nature's golf course. This Graham Cooke designed Dunes golf course boasts 7131 yards and is home to Bill Bilton Jr's Golf Academy, making it suitable for anyone from beginners to seasoned pros.
The Dunes Golf Course "Practice and Learning Centre" is the most comprehensive facility in Kamloops. At the Dunes golf course you will enjoy all natural grass practice tees and the highest quality range balls. We open early and stay open late so that you have plenty of time to work on your game. The range is available to the public and suites every level of golfer. We will even offer you a club or two at no charge if you need one.

The Dunes golf course Practice and Learning Centre also features a massive practice putting and chipping green. If you need a little work on your green side or fairway bunker skills, The Dunes golf course Practice and Learning Centre is your choice. Newly added to the Centre is our short game pitching and lob shot area which feature targets from 10 to 75 yards to shoot at.

Bill Bilton Jr., CPGA Professional and Head Golf Coach of the National Champion TRU WolfPack Golf Team is the Head Instructor of the newly opened Bill Bilton Jr. Golf Academy. Set up as one complete and comprehensive program, the Academy has a unique approach to golf. It's a promise that golfers of all levels WILL improve their golf game. Much of that is owed to our multi-dimensional plan that combines training the body as well as the mind for optimal success. The immediate benefits include improved play leading to more enjoyment from the game.
Added all up, the Dunes golf course 14-acre, state of the art Practice and Learning Centre is the most comprehensive facility anywhere - here for you to enjoy and improve your game. We look forward to seeing you there.
For the beginning of April, it was as dry as the summer months. Beautiful course right beside the river. First course I've played where I needed every club in the bag at least once. The fairways are narrow and require accuracy of the tee, but the rough is very forgiving. 2 Par 5's that push 600 yards. Course is very flat and walkable. I definitely want to play this course again the next time I am in Kamloops. Played a lot of the top courses in the Vancouver/Sea to Sky area, and The Dunes rivals the best of them.
-Brad Atchison
---
Ross, Thanks again for setting everything up this weekend\'s Kamloops trip. Your system is super user-friendly and efficient. No complaints. The boys had a great time. Everyone said they would be sure to use the service again when setting up future trips. Regards, Dan.
-Daniel Lin
---
The Dunes at Kamloops and Ross Marrington- BC Golf Guide have had a great business relationship since 2005. During this time I have seen BC Golf Guide grow as a company and has eventually turned in to one of our most popular booking avenues for our out of town guests. Having said that, this relationship has transpired due to a great personal relationship with the owner, Ross Marrington. Ross gets it. He attends our BCPGA trade shows and has built a personal relationship with the majority of the golf professionals in the interior of BC and beyond. His attention to detail on group size changes and communication with our staff is second to none, there are rarely any mistakes made on the entire booking/cancellation process. This relationship building has been imperative to business relations with myself and Ross and weve seen an increase in destination rounds due to continuing popularity of his company. Another attribute to BC Golf Guide is, Ross is the only Tour Operator owner that makes a conscious effort to bring his own personal group of 24-36 players to our club and others in the interior each year. This does not happen with other agencies and is a unique trait that Ross makes a conscious effort to bring extra revenue to the golf clubs he deals with, and we all appreciate it. Sincerely, Mike Porco, Former Director of Golf The Dunes at Kamloops
-Mike Porco
---
Just a belated note to thank you for the wonderful job on booking our golf trip. Everyone had a great time. The hotel was very good to us as far as the meeting room went and we were able to use it both nights. The golf courses were great especially the Dunes which every one agreed they liked better. I am sure you will hear next year from the couples planning that trip. Again thanks and if you ever need to refer a satisfied customer we will all be glad to contribute.
-Ellie Ohmnan
---