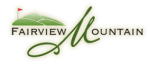 Fairview Mountain Golf Club
Fairview Mnt Golfcourse @ Old Golf Course Rd., Oliver British Columbia
Welcome to Fairview Mountain Golf Club. Located in Oliver, British Columbia, the Wine Capital of Canada, Fairview Mountain golf has established a reputation for distinctively spectacular golf in the Southern Okanagan golf region.
Fairview Mountain golf has garnished many industry accolades including being recognized as a member of the Top 100 Golf Courses in Canada by Score Magazine and is consistently rated a Four Star "Must Play" Golf Facility by Golf Digest.

With 20 of the nation's top wineries located within 15 minutes of the course, and combined with the fact that we neighbour other top championship golf facilities, Fairview Mountain is your clear choice for the ultimate Desert Wine Country golf vacation.Perched on the mountainside overlooking the vineyards and wineries of the South Okanagan, Fairview Mountain truly is a distinctively spectacular golfing destination. Designed by renowned Canadian course architect Les Furber, Fairview Mountain golf course has been rated in the Top 100 courses in the country by Score Magazine, and is consistently rated a must play "4 Star" golf facility by Golf Digest. The course majestically weaves its way through the desert mountainside landscape providing a challenging and memorable experience for all levels of golfers.

Fairview Mountain Golf Course expanses over 160 breathtaking acres and plays just over 7,000 yards from its championship tees, not for the faint of heart! A par 72 golf course, Fairview Mountain golf consists of the traditional golf set up offering four par 3's, ten par 4's and four par 5's for play. With generous fairways, Fairview Mountain golf course promotes aggressive play off the tee allowing all levels of players the opportunity to tee it high and let it fly. The true defense of the course is its greens. With speeds as high as 12 on the stimp meter during the peak of the season, Fairview Mountgain golf course has some of the purest putting surfaces in the province.

This was a most pleasant day for our Osoyoos Golf Vacation. Greeting was helpful and professional even before we got out of the car. Top notch service on and off the course. Course was beautiful and had an established feel. Regular cart visitation to ensure our fluid needs were met. Greens were a tad dry, but in much better shape than neighboring clubs. Restaurant was excellent for 19th hole visits. Fully recommend Fairview Mountain Golf Club.
-Maureen Conly
---
Just played last week end and course was in great shape.....even though it was 1 to 7 degrees out!! Greens were a little long but understandable with the weather. Tee boxes and fairways in great shape and staff very friendly. Have also played in the summer and it will just get better!! We will certainly return to do another Osoyoos Golf Vacation and try 36 holes at the Osoyoos GC.
-Rob Kaczur
---