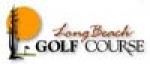 long beach golf course
1850 Pacific Rim Hwy, Box 998, Ucluelet British Columbia
What a joke!. Nothing more than a glorified cow pasture. The locals refuse to play with anyone visiting, and all through my round I was playing behind three idiots who are tearing all over the place in a cart, and here's the real kicker, they were the greenkeepers for this place. It could be a great little course if someone took a little initiative and did some work on it, but for now, leave the clubs at home folks, do not waste your money as it is a sad excuse for a course.
-Steve Lesway
---