2018 BC Golf Guide - 14th Edition!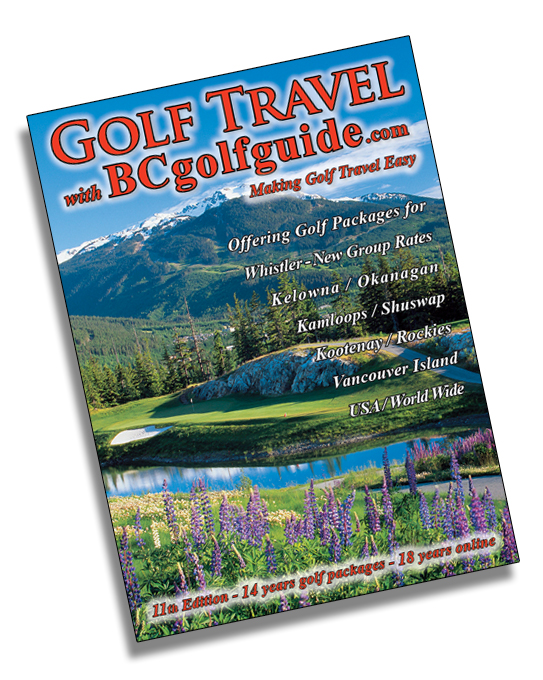 The BC Golf Guide - showcasing listings of 320+ courses, partner courses and hotels as well as feature profiles to travel destinations done south and worldwide.
NEW for 2018 - The guide is going back to its tradition pocket size! Sample to your right shows the 2016 guide.

Closing date is Dec 15th, 2017 and will be available in March just in time for the spring season and the annual Vancouver Golf Show.

The BC Golf Guide is divided into the golfing regions of British Columbia. If you are interesting in understanding our great province and all the courses, please access this link - BC Golf Map


Please note on the map that the green flags represent bc golf courses available in our bc golf vacations and the blue flags are considered "local or municipal courses" that are not really meant for the traveling golfer.

We also attend consumer four key golf shows. No other golf tour operator attends all four shows in Western Canada representing all of our partners in various capacities including the Alberta golf shows in Edmonton and Calgary, along with the Vancouver Golf Show and the Seattle Golf Show
If you are interested in being apart of our BC golf guide and website please call us at 1-877-223-7226. We can customize advertising campaigns that combine the printed golf guide, website ads, and social media, along with consumer golf show exposure.
Contact Ross (@) BC golf guide.com or Danny (@) BC golf guide.com