Whistler Exclusive (May 2018 Email Promotion)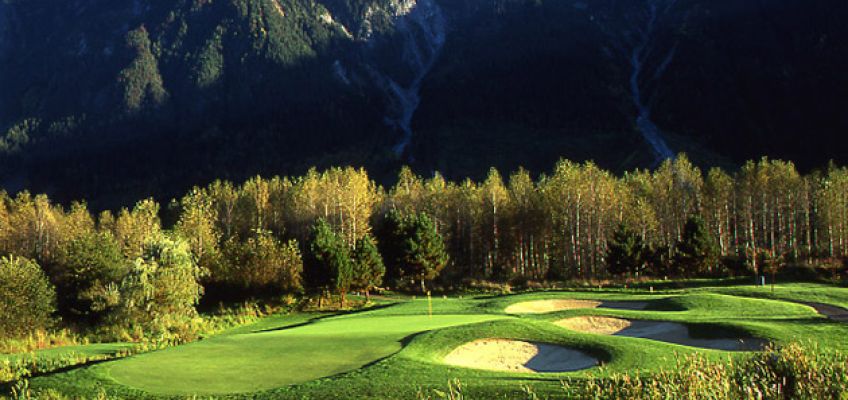 Priced From: $499.00
Valid to: February 14, 2018
* Prices shown include all taxes, per person, double occupancy unless noted otherwise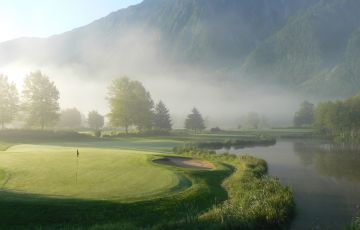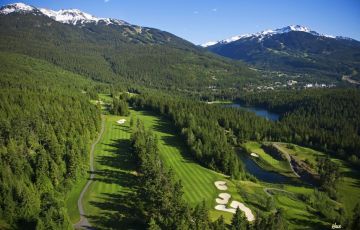 A fabulous early spring Whistler 2 night, 3 round mid-week golf package Exclusive! Space is limited, book today.
**This offer must be booked before February 14th, 2018

Price: $499.00 per person - double occupancy
Package includes:
2 nights accommodation (studio unit) at Crystal Lodge and Suites
3 rounds of golf per person: Nicklaus North GC, Fairmont Chateau Whistler GC
and Big Sky GC (after 12pm)
pre-booked tee times with shared cart, range balls
all hotel and golf course taxes
(does not include transportation, meals, nightly hotel parking)

Follow the link displayed for a golf package quote/submission and complete the form details with your specific dates and additional details that will help us with your request.

Please note that space is subject to availability and certain dates and times may not apply due to black out dates. Feel free to call us using our toll free number located at the top of this page. Prices expressed on these pages are "per person" and based on double occupancy unless noted otherwise.

BCgolfguide.com Inc. is the most active and largest golf tour operator / registered travel agent in the province of BC, members of the IATA, ACTA, CPAofBC and IAGTO.

Crystal Lodge and Suites Whistler
Crystal Lodge and Suites
The Crystal Lodge and Suites offers an unbeatable location in Whistler village, award-winning service, recently refreshed rooms and suites, and amenities to suit every need. This popular hotel has a unique offering of Whistler's best retail stores and the largest selection of nearby restaurant and beverage facilities. Some great options include Old Spaghetti Factory, Bearfoot Bistro, The Keg, Starbuck's and others. Combine these conveniences with the enjoyment of a heated outdoor pool, hot tub, sauna, fitness room, heated underground parking and bike storage in the summer for a perfect golf vacation stay at The Crystal Lodge and Suites. Choose from traditional rooms, loft suites or 1, 2 or 3 bedroom units with a variety of bed options, kitchens (in most units) and lots of room. At the Crystal Lodge and Suites, all rooms have free high-speed internet, fridge, iPod docking station, tea and coffee facilities, A/C and flat screen TV. For golfers, you'll find 3 great golf courses close-by including Nicklaus North GC and Whistler GC. Fairmont Chateau Whistler GC is just a few minutes away. Big Sky GC is worth the 40 minute drive north to Pemberton. All four courses complete a fabulous Whistler golf package. The Crystal Lodge and Suites is great for guys or ladies golf groups. You can't beat the location. Keep in mind that weekends in Whistler are busy with festivals, World-Cup events, concerts and more. Book early to avoid disappointment. Call us today for a great Whistler golf package, 1 877 223 7226
**NOTE: nightly parking is not included and paid locally: Valet Parking is available at $26.00 per day. Self Parking is available at $22.00 per day, plus taxes.
Big Sky Golf Club (Pemberton)
Pemberton's very own Big Sky Golf Club is an easy 25 minute drive just north of the Village of Whistler. Situated at the base of the incredibly massive Mount Currie, Big Sky is an impeccable 18-hole championship golf course. The views are jaw dropping, you may forgot your turn on the green as you gawk in awe at the stunning tri-valley mountain views. This is why Big Sky Golf Club is called "Big Sky". The Robert Cupp-designed golf course features an exquisitely manicured set of links that makes use of ponds and natural vegetation to provide a memorable round of golf. You will get a sense the course has always been apart of the natural topography. Big Sky golf is the longest of the four championship courses that comprise the Whistler golf community of four courses. If you are planning a Whistler golf package, you have found the right place. We have preferred rates and packages for groups so be sure to book early in the spring to secure maximum savings. Big Sky Golf Club also has extensive practice facilities featuring a 350-yard, double-ended driving range, two practice bunkers, and three practice putting greens, and the Big Sky Golf Academy, one of western Canada's top teaching facilities offers a wide variety of programs and lessons for every skill level. Big Sky golf courses also has a very short nine hole par 3 course, so come early and play a warm up round before you go up against the big brother. Bring your camera too, wide angle preferably!

Nicklaus North Golf Course
Nicklaus North golf course is only the second Canadian course designed by Jack Nicklaus. Of the 150+ courses Jack has designed worldwide, this is the only golf course to which Jack has his name sake attached. You may ask how this came about? Land developer and owner Caleb Chan simply asked Jack! The rest is history. Designed with an awareness and sensitivity towards the area's natural habitat and nestled between Green Lake and the River of Golden Dreams, Nicklaus North golf course features impressive glacial mountain views.
Nicklaus North golf course is a championship par 71, 18-hole course that winds along a gentle valley floor offering you a spectacular setting as your golfing skills are tested to the fullest. Nicklaus North golf and also affectionately dubbed "Nick North" has won numerous awards since its opening in 1996.
Nicklaus North golf course has played host to events such as the Skins Game and the Shell's Wonderful World of Golf, welcoming some of golf's biggest names such as Jack Nicklaus, Nick Faldo, Ernie Els, Greg Norman, Fred Couples, John Daly, Vijay Singh and Stephen Ames to name a few.

Just minutes from the resort village of Whistler, British Columbia, Nicklaus North golf course stands out as one of the great courses in North America.

The Den Restaurant
With its stone-accented dining room, cozy lounge and Whistler's largest lakeside patio, The Den Restaurant at Nicklaus North golf course offers a sophisticated take on the mountain lodge experience, with panoramic mountain views. Our menu of contemporary clubhouse favourites, casual and fine West Coast cuisine and "Par-71" martini list make The Den the perfect destination for unwinding apres golf.
The Fireside Lounge
The Fireside Lounge at Nicklaus North golf course offers the same sophisticated take on the mountain lodge experience as the Den Restaurant, but in a more casual setting. Relax in our comfortable lounge where we feature your favorite Golf and sporting events on our HD-TVs.

Fairmont Chateau Whistler Golf Club
Fairmont Chateau Whistler Golf Course is distinctly different from the other Golf Whistler properties, the Fairmont Chateau Whistler Golf Club offers classic "mountain golf at its finest".

Carved from the side of Blackcomb Mountain, this Robert Trent Jones Jr. design features an elevation change of over 400 feet and dramatic elevated views of the Whistler valley. Incredible natural features such as exposed rock faces, mountain ledges, wildlife, ravines and waterfalls are the highlights of this Classic mountain gem. Chateau Whistler golf course has to be experienced once, late fall rounds my provide a glimpse of black bear(s) - always let them play through!

A fun and challenging course for players of all levels, this Robert Trent Jones, Jr. masterpiece opened in 1993 and offers a par 72, 18-hole Audubon-certified course. Home to Canada's only Leadbetter Golf Academy.

Wildlife, scenery and incredible vistas are signature of The Fairmont Chateau Whistler Golf Course. Carved out of the slopes of the Coast Mountain range in British Columbia, this magnificent Chateau Whistler golf course allows nature to dictate the path without constraints of commercial influence.
The mountain course traverses creeks, ponds, stands of ancient Douglas fir and granite rock. Elevation changes of more than 400 feet overall create an impressive golf opportunity and a naturally spectacular BC golf experience at the Chateau Whistler golf course.

ACCOLADES
4.5 Stars, Golf Digest, Places to Play
#1 Resort Course in Canada, Conde Naste Traveller
Best New Course in Canada, Golf Digest
#2 Best Resort Course in Canada, Travel & Leisure
Get Directions
---