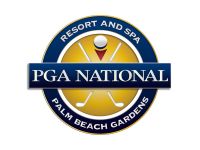 400 Avenue of the Champions, Palm Beach Gardens Pga National Resort & Spa: Palmer Course
Named after its designer, Arnold Palmer, this course is one of the more forgiving at PGA National Resort from tee to fairway, known as a risk/reward game. The open fairways and larger "Champion Bermuda" greens can be quite accommodating and invite players to take a chance if they dare – as golfers are not overly penalized for missing the fairway or primary rough on most holes here. There is a considerable amount of undulation through the fairway, presenting the opportunity for uneven lies and creative shot-making. The Palmer has a great series of finishing holes, with the 18th being one of the most scenic par 5s on the property.
---
Get Directions
---
There are no reviews for this course.