Have you ever considered a golf trip to British Columbia? If not, dig out that passport and read more...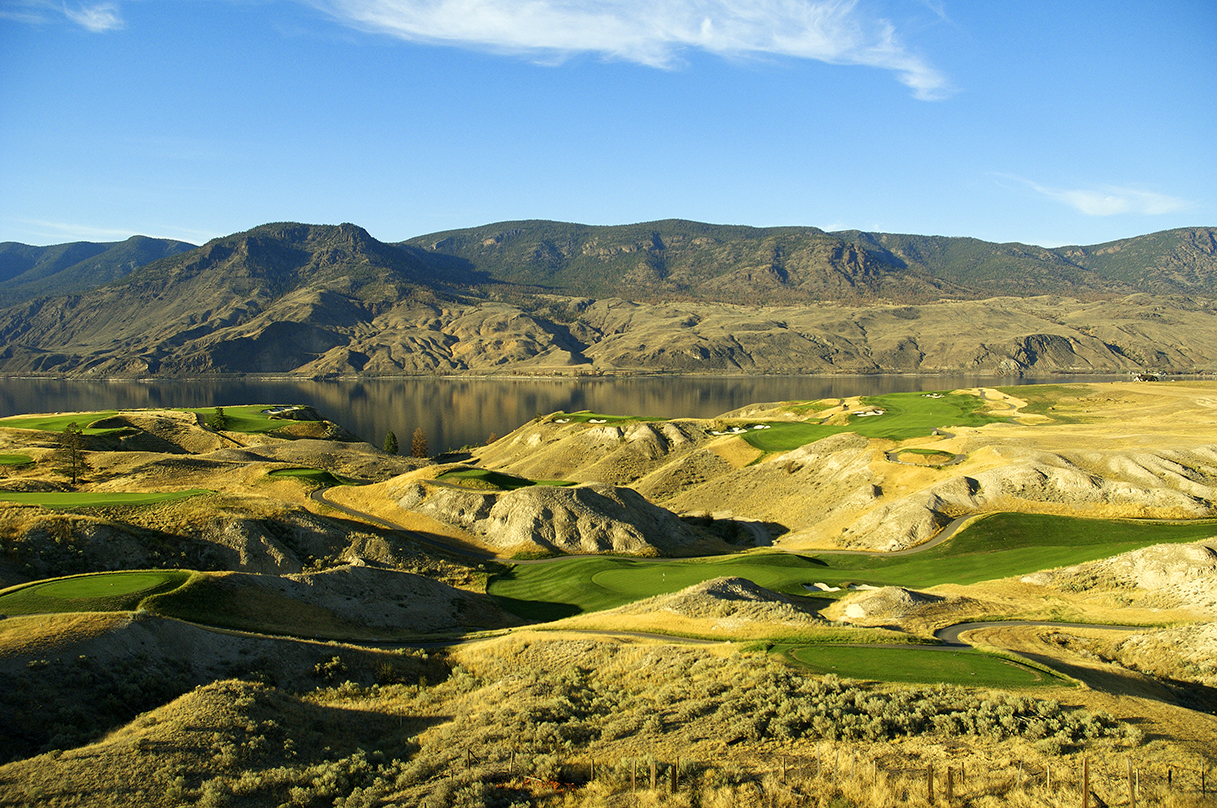 Tobiano Golf Course - Kamloops - Best New Golf Course in Canada - 2008
We have championship golf with prices ranging from $125 to $200 Canadian - with currency conversion that is $100 to $150 per round (with cart and range use) We are certain you will be absolutely amazed with our golf courses.



World renowned golf course architects such as Jack Nicklaus, Arnold Palmer, Robert Trent Jones Jr, and many great Canadian designers too such as A.V. Macan, Thomas McBroom, Doug Carrick, Cooke / Carlton, & Les Furber.



The relative afternoon humidity in Western Canada ( Cities including Whistler, Victoria, Kelowna, Kamloops and others) can be anywhere from 70 to 75. Comfortable and warm golf weather - compliment that with a cold beer.



Pricing in restaurants and pubs - the price tag is about the same as in the USA, but remember, this is Canada. Do some quick math of taking 75% off the sticker price, that is the approximate price in US funds.


We have world class wineries that rival Napa and France, local craft beers in many of our golf regions and cuisine that incorporates fresh seafood, Angus steak and a variety of ethnic options to appease anyone's palette.
Experience a BC - 7 day / 5 round trip from $1675 per person CND / $1260 USA (quad occupancy) in a 2 bedroom golf course view condo at Predator Ridge (see image below) - all taxes and fees - transportation and meals excluded. Just one sample itinerary we can provide to you and your group to discuss.
Access our navigation menu at the top of this page (or below) and explore our golf regions and suggested packages. If you have interest in visiting your northern neighbors, we suggest you call us at 1-877-223-7226.
Ross, Danny or Glen can talk about everything we have to offer and tailor a BC Bucket List Trip that you can brag to your friends about for years.

Curious to know more about our great province and regions?
Click here
or look at our interactive
BC golf map
to see where courses are located. With 100 plus destination courses in 10 regions, and every range of accommodation style and budget, BC truly has something for every travelling golfer.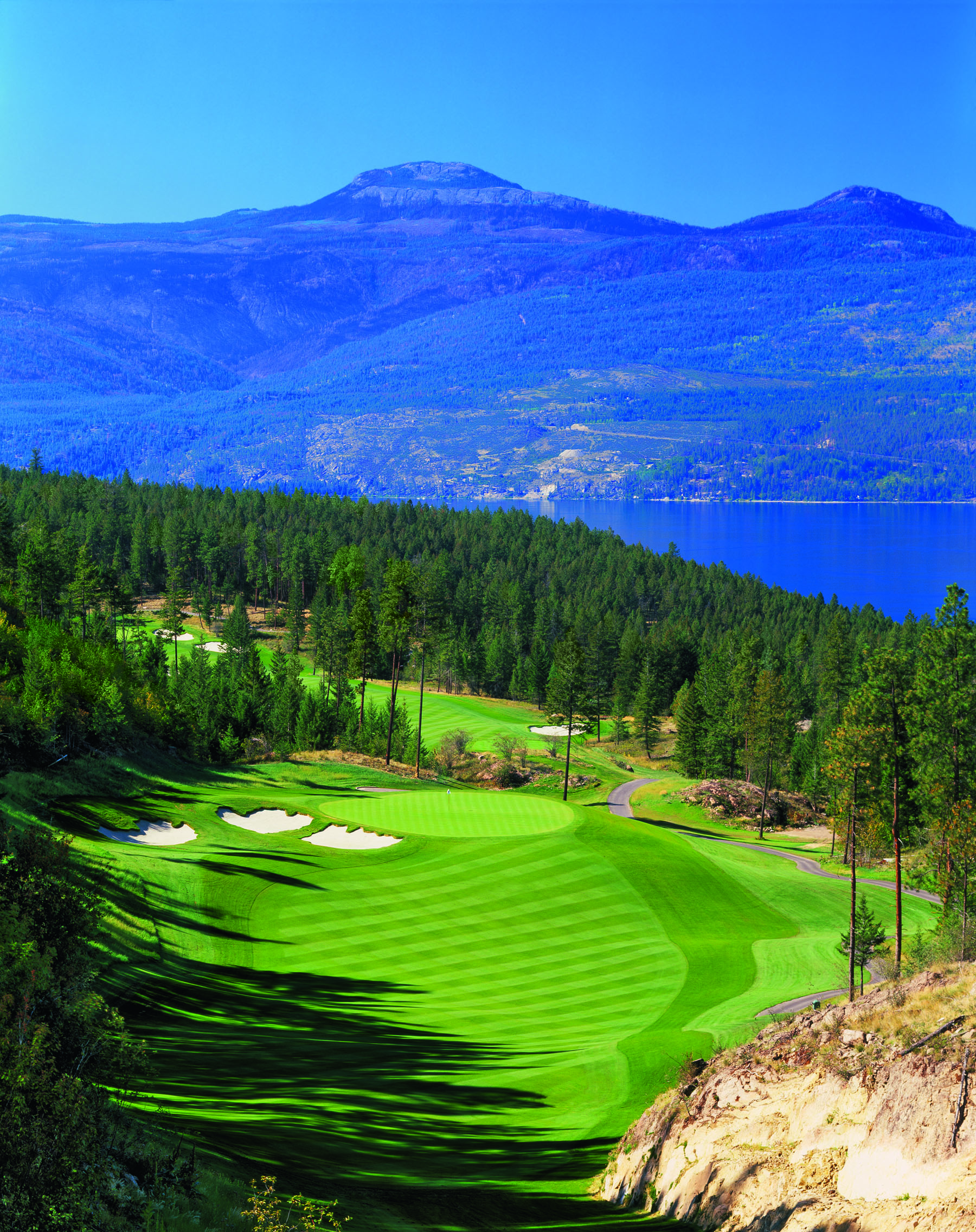 View of Hole 6 on the "Ridge" course at Predator Ridge Resort
A 36 hole facility just 40 minutes north of Kelowna BC (YLW)

Easy flight access from Seattle, Calgary and Vancouver
Call the BC Golf Experts at 1-877-223-7226
for a free quote on a tailor made golf vacation.