Now Offering WestJet Flights & WestJet Vacations
bundled with our signature golf partners for select destinations.
We can now be your preferred Travel Agent for all your WestJet travel requirements.
Please call Ross or Danny to discuss your travel plans at 1-877-223-7226.
Here are a few GREAT reasons to utilize us for booking your West Jet flights & West Vacation packages.
1. Our pricing for flights and vacation packages are exactly the same.

2. When booking a WestJet Vacation Package your deposit with us (without golf) is only $300 pp - as opposed to full payment when booking direct with WestJet. With Golf - deposits will vary.

3. Do you have a group? We have flexibility on name changes and size reductions. Ask us about how we can help your group.

4. You can still earn your WestJet dollars® on flights, hotels and vehicle rentals.

5. We arrange your hotel, golf, shuttle plans, hence making BCgolfguide.com a one stop shop. Services vary from city to city.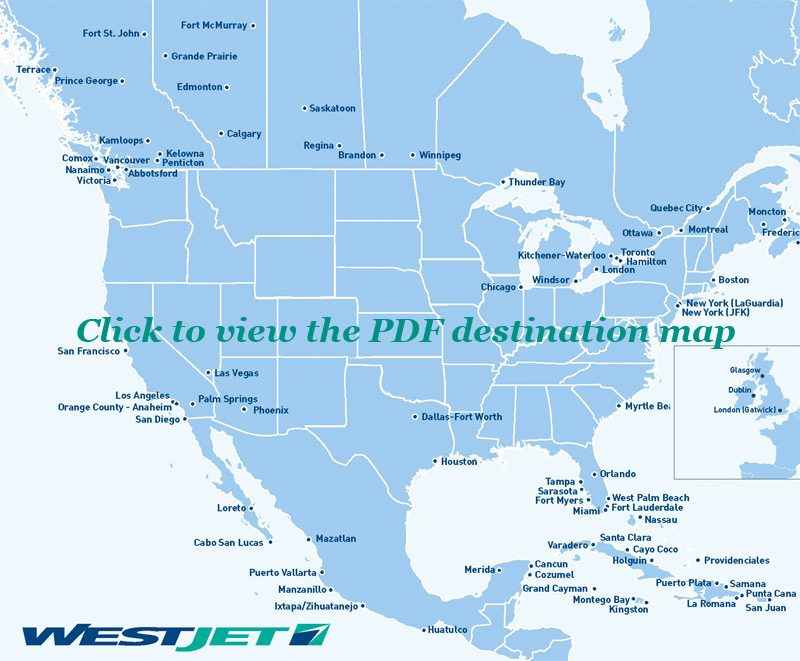 Time in our most precious commodity and yet so many people are willing to waste it. HOURS can be spent properly researching a vacation. With the amount of conflicting information available online, it's easy to quickly get overwhelmed and confused. Many times, the questions perplexing travelers are one that agents can answer right off the top of our heads thanks to our years of experience. If you have detailed questions or need to plan a complicated itinerary, we do all the work for you. We know who and how to reach out to in order to get the job done, saving you hours of frustration.

First hand experience and knowledge are what will change a typical vacation into a real memorable experience. Even though good travel agents professionally invest in their own travel to gain this experience, not every Travel Agent can humanly know every destination in the world. That said, good travel agents have a "golden network" and know exactly who to call to get the answers their clients need.

Online booking require payment in full at the time you confirm your reservations. This means you could be paying huge credit card interest fees that will add to the total cost of your vacation in the long run. If you plan ahead and use a travel agent, you will only be required to pay a small deposit to confirm your family's vacation reservations. Final payment for your trip will usually be required 30 to 45 to 60 days prior to your departure. This means your travel agent can set up a monthly vacation layaway program that could save you hundreds on credit card interest.

No matter how much you prepare, sometimes unexpected "stuff" happens while your on vacation. When you book with a travel agent, they are with you every step of the way. We are your personal advocate. If you run into any issues, your travel agent can make calls and usually fix the situation so you don't have to waste valuable vacation time problem solving. We usually know who to call and how to ask for the right solutions many times exceeding your expectations.