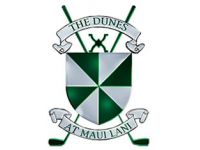 Kuihelani Hwy, Kahului The Dunes At Maui Lani Gc
Maui is unique to the rest of Hawaii because it is actually made up of the remains of two volcanoes linked together by a valley or isthmus formed by the receding sea. Hence the name "Valley Isle." The Dunes is the only golf course in Hawaii built on naturally occurring dune terrain. Minimal earth-moving occurred when The Dunes was designed, which was a departure from the modern-day American course architecture that has ruled for much of the last century. Instead, its architect, Robin Nelson, used the land itself as inspiration for the course's design. It is, in many ways, a throwback to the way courses were made centuries ago; only in this instance The Dunes enjoys the advantages of today's technologies, like irrigation. It is the perfect blend of old- and new-world ingredients!
---
Get Directions
---
There are no reviews for this course.