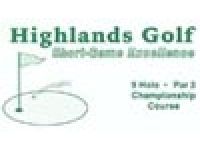 7961 Buchanan Road, Vernon, British Columbia Highlands Golf
Thanks for your help and support with your trip. I don't know if you ever have watched a movie with Jack Lemon when he was trying to get to New York for his job interview. This reminds me of our trip to Predator Ridge.

We were stopped in Golden due to a mud slide and asked to go to Cranbrook - that was the only way to get to Vernon.

After that we discovered that another highway 3 was closed and the only way to go forward is to take a ferry - this is when I decided to call you.

We waited for about 1.5 hrs - lucky us because the line ups in the opposite way were for 3 miles to get on the ferry. Finally we made it to Nelson at 8:00 pm and stayed overnight in a hotel - very nice (Grand Prestige Resort).

We were very happy to arrive at 2:30pm at the Sparkling Hill Resort and Spa as I had an appointment (facial) at 3:00pm - supposed to be after the golf game ha,ha,ha

From this moment it was like haven. I have no words to describe how much I appreciated the spa, great restaurant, food and the STAFF!

Everyone was so nice, kind and professional.
We were able to play golf on Friday in the rain - started as the only people on the golf course. After 5 holes it was quite pleasant and fairly warm.

We enjoyed the game and appreciated all the help and services - great staff again. Ross - I'm at home for only 1.5 hour and still thinking how beautiful it was. I'll be talking to my friends about it.

I appreciate your help and will definitely recommend you to anyone who would like to visit BC.Despite our 14 hrs (first day) and 6.5 (second day) travel, it was worth it. Big thank you again.
---
Just wanted to let you know how PERFECT everything was. The four courses we played were truly awesome! Especially the Ridge course at Predator and Tower Ranch. Tower is going to be truly something special in a few years once they have GPS and some of the resort luxuries. The cottages at Predator could not possibly have been any better. We had everything we needed there and the views and luxury were the icing on an incredible 4 day trip. We are ready to book again for next year. I would like the same cottages except next year we will probably play all 4 rounds at predator and never have to leave our cottages the whole time. I can't tell you how amazing it was to finish the round and be back at our room within a minute, walk in while still wearing your golf shoes and pour a drink. Then sit on the balcony and watch (and heckle and cheer) the groups finishing out on 18. As usual you did a perfect job with the arrangements and everything went off without a hitch. I don't know how you managed to keep the rain away as it was all around us but we never got wet and even got a bit of a tan in the process. Keep up the good work and we look forward to seeing you at the golf show and then again next year in Kelowna.
---
---
Get Directions
---